Ubuntu Edge, the new hardware for Ubuntu Mobile OS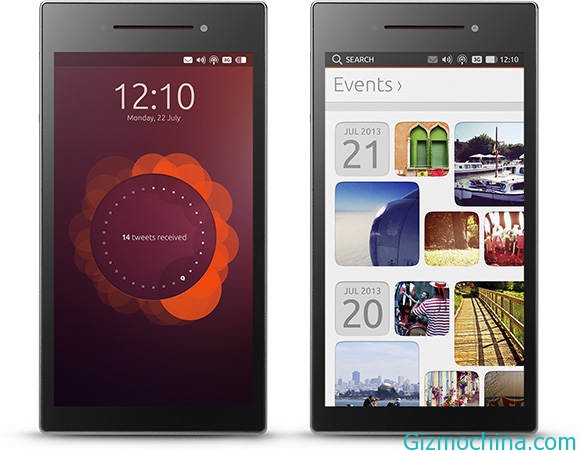 After we've covered the news about Ubuntu Mobile OS and Ubuntu Smartphone recently, is now Canonical, the company behind the Ubuntu Mobile OS is preapring their own hardware through UBuntu Edge smartphone.
But noe the Ubuntu Edge is need fresh money and they trying to collect the money through funding project using Idiegogo, they need more than $32 millian USD to producing 40,000 units of Ubuntu Edge. But some analys says that Ubuntu Mobile OS have to compete in mobile industry and trying to "figt" with other platform.
Ubuntu Edge crafted from cool, textured amorphous metal, the Edge has a distinctive, precise look but its rakishly chamfered edges are shaped to fit naturally in the palm — our design prototype already has a wonderfully solid feel. It's the right size, too. Edge gestures are the next big thing in mobile, and our testing has found that a 4.5 inch screen is ideal for comfortable control of all four edges with one hand.
Interestingly, this phone can running on dual OS, one running on Ubuntu Mobile OS and the user can installed the Android OS, and when the device is hooked to LCD screen, the smartphone will becoming a mini CPU and running Ubuntu desktop operating system and regular Ubuntu applications.
Here are the specs of Ubuntu Edge smartphone:
Dual boot Ubuntu mobile OS and Android
Fully integrated Ubuntu desktop PC when docked
Fastest multi-core CPU, 4GB RAM, 128GB storage
4.5in 1,280 x 720 HD sapphire crystal display
8mp low-light rear camera, 2mp front camera
Dual-LTE, dual-band 802.11n Wi-Fi, Bluetooth 4, NFC
GPS, accelerometer, gyro, proximity sensor, compass, barometer
Stereo speakers with HD audio, dual-mic recording, Active Noise Cancellation
MHL connector, 3.5mm jack
Silicon-anode Li-Ion battery
64 x 9 x 124mm