iFive Mini 3, heading to market on August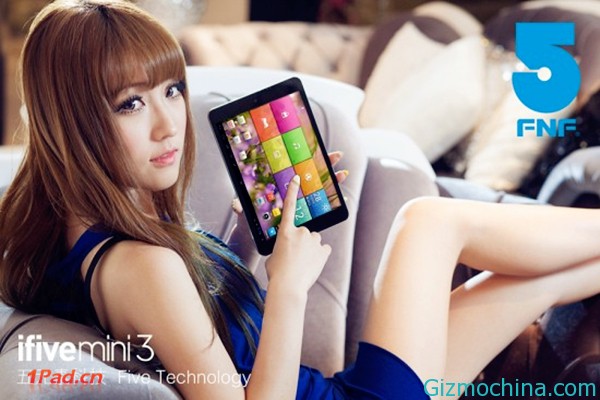 Recently, we've found the information from iFive, that's has preparing their new tablet device, called as iFive Mini 3.

And as time goes running, the iFive also start planning some promotional activities, such as open the 'iFive Mini3 Quiz', they spread the news and quiz through Baidu Post Bar microblogging, so this is very intersting and the winner will got the iFive Mini 3 as a rewards.
It is reported that, iFive Mini 3 will packs with 7.85 inch with 1024×768 screen resolution. Based on iFive's former tablets' CPU traditions, it might use RockChip RK3188.
According to the pictures published by iFive official part, this new tablet looks thinner and lighter than iPad mini. The border also gets narrower. The insiders revealed that iFive Mini 3 will be available in Wifi and 3G version.
iFive Mini 3 will be available in black body, that powered by Rockchip RK3188 processor, with 2GB of RAM. This tablet is also built magnetic induction, gyroscopes, 1,3 megapixel front facing camera and 5 megapixel rear camera, support TF card expansion / HDMI and other functions, while for now the other configurations being unknown.