Xiaomi Red Rice offers just only 799 yuan ($130 USD)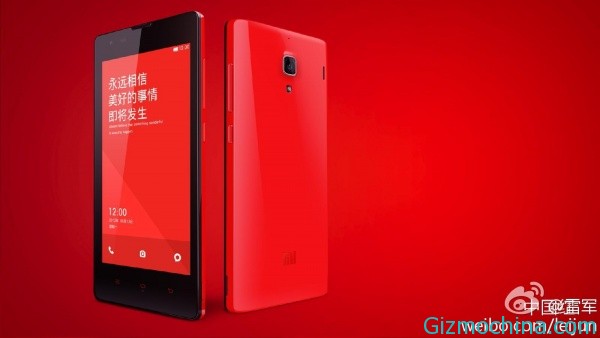 Xiaomi has been officially release the new Xiaomi Red Rice smartphone, this is the most wanted phone this year since the reservation number reached 7,450,000, while the first round of supply just only 100,000 units and was sold out in only 90 seconds.

The Xiaomi Red Rice is the first smartphone from Xiaomi that packs with dual card and dual standby capabilities, working on TD-SCDMA + GSM network. And recently, Lei Jun as CEO of Xiaomi has just to respond.
Lei Jun said that his company is preparing another batch and now Xiaomi Red Rice : "The Red Rice TD + G dual card dual standby, many people is interesting to this smartphone, so I will disclose in advance, Red Rice W + G dual card dual standby is in full development, also need to wait for some time. Added Qualcomm royalties, we decided to sell the phone for 799 yuan price. "
Red Rice phones also is the first time that offers through the official microblogging site, it seems WCDMA + GSM version has been in the development process, will still maintain the low price of 799 yuan, the specific release date is uncertain. However, since the discharge outlet air LEI, should also not be too long. Then, the user will be more extensive range of options.