OPPO N1 support for NFC for mobile payments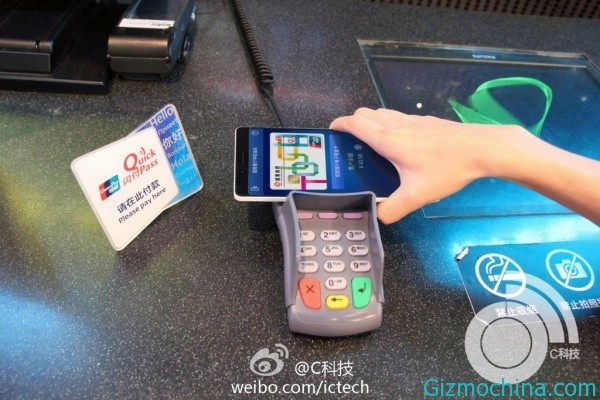 OPPO N1 is becoming the hype today, since this phone is the new flagship smartphone from OPPO that packs with high-definition camera, not only that, the new OPPO N1 is also sports with NFC (Near Filed Communication) for making mobile payment transaction or share the data between another NFC Tag devices.
According to pciture that released by @C website, show that the new OPPO N1 Android smartphone is capable to used as NFC mobile payment. In addition to the main camera, the microblogging users @C technology is also showing the exposure N1 Function-NFC Almighty payment , along with a picture confirmed. N1 interface displays a set of software Merchants Bank payment system.
According to @ C Technologies, said, "N1 Almighty will support NFC payment functionality has now reached a strategic cooperation with China Merchants Bank, will become the first truly practical use of NFC payment vendors, as long as there is a positive Pos Machine" flash pay "logo, Brush OPPO N1 can achieve transaction. OPPO N1 support of air to open the card, the air recharge , ie without going to the bank counter can be opened NFC payment, easy and convenient. "
This phone will packs with 5 inch screen size with 1080p resolution, sports with 12 megapixel main camera with Xenon flash light, the phone is working on 3G network and has WiFi, and GPS capability. The interesting is the phone will be equipped with NFC tags technology.