Google teases Android 4.4 as 'KitKat'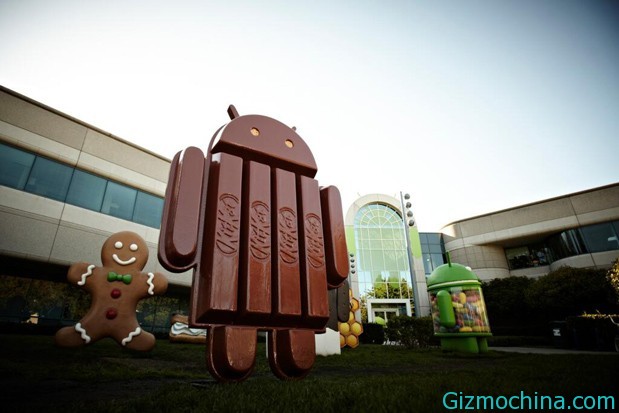 The next version of new Google mobile OS is called KitKat or also known as Android 4.4 OS. Google's SVP Sundar Pichai says; "It's our goal with Android KitKat to make an amazing Android experience available for everybody."

At the same time, Google also said that the Android OS has now reached a record $ 1 billion activation. The number also has exceeded 900 million activation announced by Google in May.
Regarding the naming KitKat, Director of Android Global Partnerships, John Lagerling also gave a statement. He said it initially was considering using the name of the Key Lime Pie for Android after Jelly Bean. However, it was thought that only a few people know how to taste key lime pie.
Trademark issues? Not to worry, as Google got Nestle's blessing to use the "Kit Kat" trademark (albeit without the space), but with a twist. John Lagerling, director of Android global partnerships, explained to the BBC that "this is not a money-changing-hands kind of deal," but instead, they wanted do something "fun and unexpected."
Following one conference call with Nestle back in end of November, the deal was sealed just 24 hours later. And after finalising the details secretly at MWC, the chocolate snack is now doing a joint promotion with Google to give away some Nexus 7s and Google Play credit in the US and the UK. The BBC reports that there will be more than 50 million Kit Kats promoting the Android mascot in 19 markets (including Brazil, India, Japan and Russia), but it's not clear whether the giveaway promotion will make its way to those countries as well.