The new OPPO N1 will use 5,9 inch screen size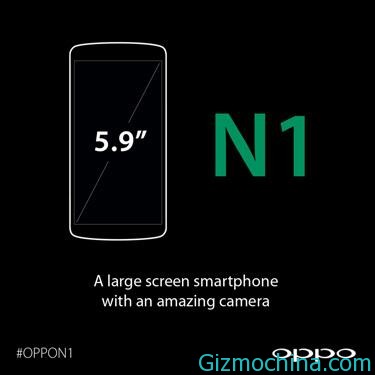 As we've mentioned before, that OPPO is preaprig the camera phone device to compete with the rival against camera phones like the Nokia Lumia 1020, Samsung Galaxy S4 Zoom and Sony Honami.

OPPO wass post a picture on their Twitter accoount, that showing the device is turned as phablet devices with a 5.9-inch screen size, and will be introduced on September 23rd 2013.
According to rumors, the OPPO N1 will be equipped with a 13 megapixel camera, while this camera same as its predecessor, Find 5, but the canera chip in the OPPO N1 phablet has the ability to be much more reliable.
OPPO has released a teaser of the N1 lenses that can be changed. Then N1 was also given the teaser that explains that this smartphone has a touch panel on the back as a navigation aid.