Samsung Galaxy Note 3 is finally release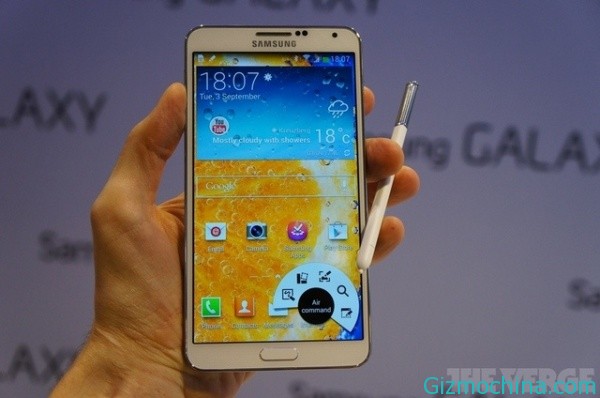 Samsung has been introducing and offcially released their new flagship smartphone (in fact this is the phablet device), Samsung Galaxy Note 3 on the market in Germany and the U.S.
On that events, Samsung is also introducing the long-rumored Galaxy Gear smart watches and Galaxy Note 10.1. But while for now we eant to show you a detailed picture of Samsung Galaxy Note 3 smartphone.
The Galaxy Note 3 is equipped with a 5.7 ​​inches Super AMOLED display, even greater than the previous generation Note 2. Sports with 3GB of RAM, while the CPU is equipped with quad-core 2.3GHz processor. And equipped with 13 megapixel camera .