OPPO N1 will got the extended lens accessories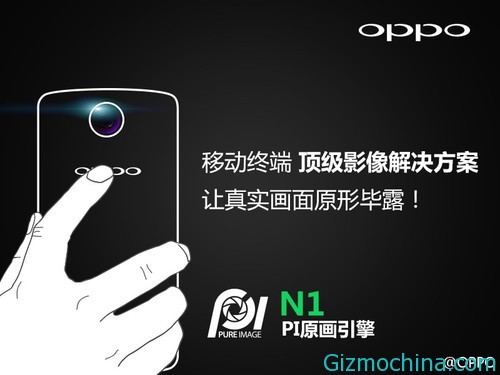 Worth looking forward to the next picture as strong machine, OPPO official microblogging has brought us OPPO N1 imaging technology in a new selling point – PI original painting engine as well as different versions of the plug-in lens . PI engines which were first used as Puer Image, although we do not know where the technical details, but literally could restore the true picture with noise reduction, clean and other characteristics related to the function.
Furthermore, following Sony released Q10 , Q100 lens plug, OPPO also very surprising come up with a similar solution, but has become more connected to the force. From the exposure of the information which can be seen OPPO N1 likely to have the same plug-in as an accessory lens, and has a thickness of two versions, with different optical zoom.
Alleged that the lens will be paired with 16 million pixels Sony CMOS, thin version supports 10x optical zoom , while the thick version can support 15x optical zoom . According to insiders before the exposure of the information, the plug-in lens can be directly connected via NFC and WIFI are two ways to achieve remote control shooting.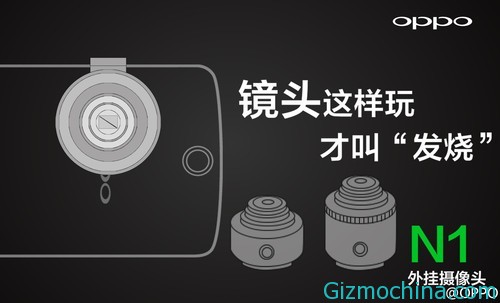 Combined with recent OPPO official blog news upcoming OPPO N1 confirmation will adopt 5.9 inches display, but also very likely the best performance with a Qualcomm Snapdragon 800 processors , in operation back then joined the new touch control mode.
Whether from the configuration, control mode or camera point of view, OPPO N1 is the second half of the domestic power which is worth the wait flagship machine and camera phones ; With the Nokia 1020 , Sony Xperia Z1 and other camera phones masterpiece release, OPPO N1 also doomed the future can make a difference in the field of products.