Turn your iPhone 5 to be a gold iPhone 5S using $3 USD sticker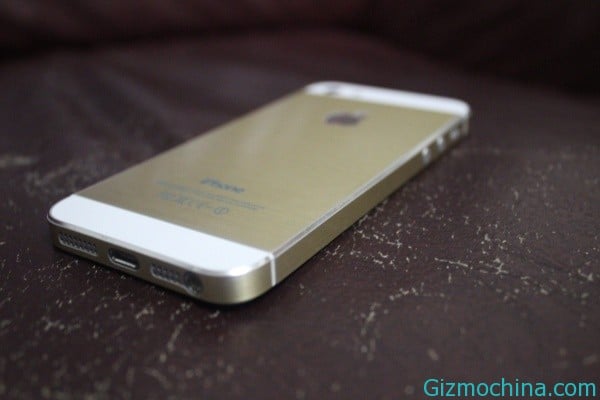 iPhone 5S Gold version may be is to difficult to get for now, since iPhone 5S is still expensive in this momment, but you can turn your iPhone 5 to iPhone 5S using 20 yuan (or around $3 USD) price Gold sticker to make your iPhone look amazing and shiny.
This cheap sticker is look amazing, available in three color that Apple iPhone 5S has color variation, rather than Gold, and the interesting point is, this sticker will not void your waranty, The sticker with the real machine size very fit, not only provides the mobile phone sticker on the back of a piece, and even cell phones four weeks is equally golden side stickers, and text above and Apple trademarks, realistic strong.
It's difficult to tell just how well the vinyl stickers pull off the look, as the store photos appear to simply be reposted versions of Apple's beauty shots. However its creators promise to "replicate the iPhone 5S' styling" right down to the metallic-looking ring around the Touch ID home button.