Apple is preparing to build the futuristic building in China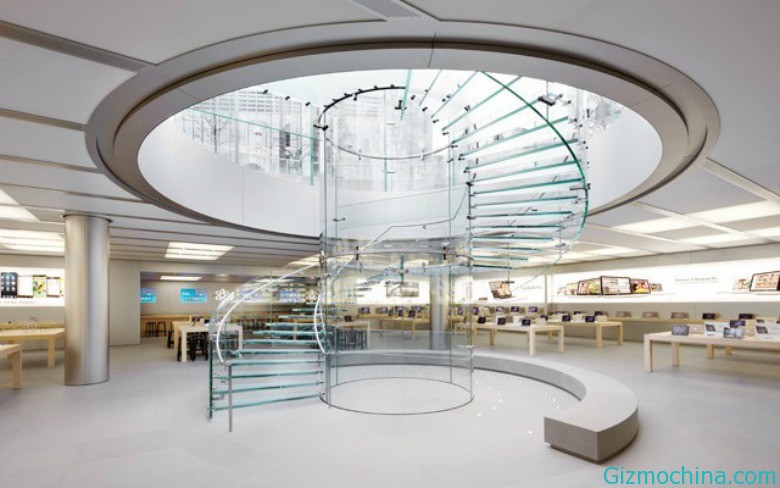 Known as a full of innovation company, Apple again tried to prove that assumption to build a new product. But this time , the product is far beyond the realm of technology and better fit into the category of architecture.

Apple recently filed a patent application has a design that is wrapped by a cylindrical staircase made ​​of glass. According to the news , the patent will protect the design, materials, and methods of making such futuristic entrance.
This design will reportedly applied for the first time by Apple in his shop in the city of Shanghai, China. In general, the entrances will consist of a ladder screw that will take us from one level to the next level in a building. However, the ladder will tied to glass tube .
Although the depiction just looks pretty simple, but the method of manufacture of the glass staircase is not as easy as imagined. To build these stairs, we had to figure out how to attach the metal material in the glass in order to place the footrest to be stable during use. It takes a special lamination process to strengthen the glass layer. The method is that Apple does not want to share.
Apple has actually familiar with the buildings design is quite futuristic and completely made ​​of glass. In 2011, Apple built a cube made ​​of glass in front of his office on Fifth Avenue, New York. However, glass staircase will be built in Shanghai this is the first time Apple made ​​a glass staircase.