Lenovo K910 is abandon Intel processor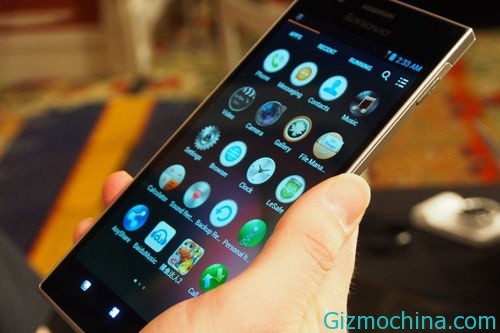 Lenovo is the one of Chinese smartphone company which already used Intel's Atom chip to power its K900 smartphone. However, when it came time to create the successor device, known as Vibe Z (als known as K910), Lenovo decided to abandon the Intel processor.
This indicates that Intel attract mainstream mobile phone manufacturers to use its processors are still difficult. Intel believes that this does not mean that Lenovo completely abandon the use of Intel's products. Intel said in a statement said: "The partnership between Intel and Lenovo's long-term and constructive, covering a range of equipment recently, Lenovo also our Bay Trail processors starting one of the partners we are in the long term, and will continue on the current and future mobile products with Lenovo closely. "
In June this year, Lenovo began selling in Thailand and Malaysia, Intel Atom processor K900 mobile phone, making this phone sales market reached eight. Motorola Mobility is another development mainstream Intel processors, manufacturers of smart phones, these phones currently sold in Europe Razr i. In addition, Lava in India, Megafon in Russia, and the French operator Orange also has an Intel processor smartphone sales.
Intel is facing a big challenge, the processor is not built on a variety of different networks formats are supported, including LTE. Intel provides a single, multi-mode LTE chip and said it will continue to integrate the processor support for more functionality.