Lenovo Vibe Z, listed on December 11th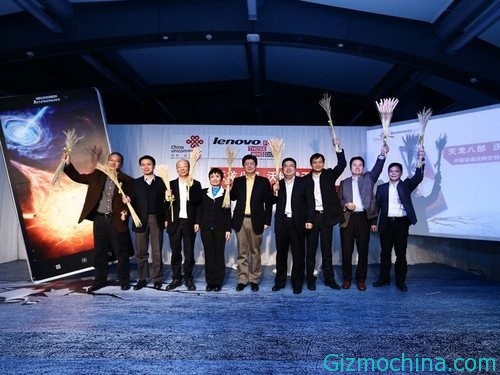 Lenovo has alaready unveiled their new flagship smartphone Lenovo VIBE Z smartphone in Beijing, but the phone will be available in the market on December 11th, 2013.

The phone will be powered by Qualcomm  Snapdragon 800 processor. And the phone will be offered with 3399 yuan price or around $557 USD price tag per unit.
Currently, VIBE series has two mobile phones, which are VIBE X with VIBE Z, former emphasizes the design of the fuselage, which is the flagship high-profile high performance.
Lenovo also announced the partnership with China Unicom, the user can buy a Unicom bundling device for 286 yuan package to zero per purchase. China Unicom calls for the return of the highest amount of this product is up to 5,800 yuan.
Lenovo has a few smartphone lineup, with K series as a flagship smartphone, while the P series is for business user, S series for fashion and A series is targeting for early adopter. And now the original K series is replace by VIBE series, this series becoming the high-end smartphone lineup from Lenovo.