Huawei bring 3G Internet through UltraStick SD card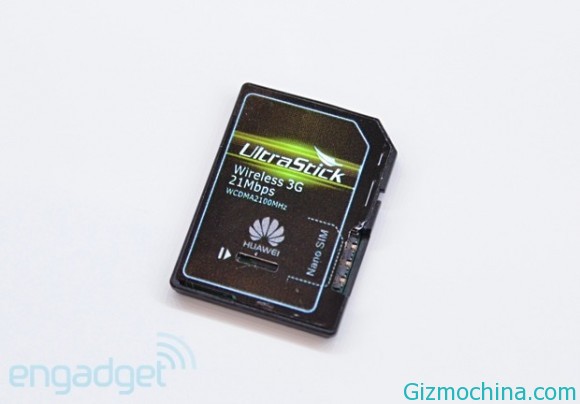 The Huawei's engineers has successfully creating the SD card slot in laptop is more important rather than a card reader, since they've releasing the new 3G Internet that can slip into SD Card reader on your laptop.
This make the SD Card have realized that more important than the USB port. The company has built out of a SD card support 3G function, and use it with a USB style "MiFi internet terminal". Media is in this year's found on CEATEC JAPAN.
The 3G UltraStick SD Card was extremely low-key, the result that many people have overlooked its existence. While for now, we have not heard that there are other manufacturers introduced a similar device. But it is recommended digital camera WiFi SD cards have become increasingly popular, I bet if Huawei done that, other manufacturers will certainly rallied together and imitate.
UltraStick support of WCDMA 2100MHz 3G Internet access, theoretical speeds up to 21Mbps. Imagine, With this card, you will easily access the Internet suing a laptop.