Teardown picture of UMI CROSS smartphone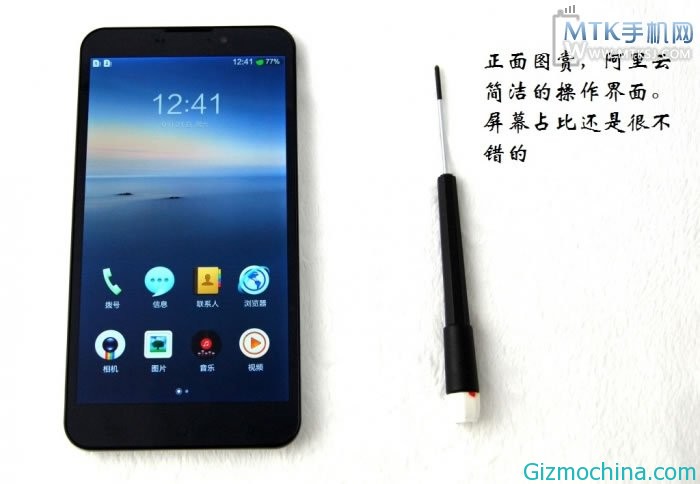 UMI is know as the one of domestic smartphone manufacturer which always produce the good quality smartphone, is now they already release the UMI Cross smartphone that packs with 6.44 inches large screen size.

They also cooperative with Aliyun who built Aliyun cloud OS. The phone handset is undoubtedly high quality rice this year's flagship product, compared to the previous product in addition to a larger screen, the various aspects of both improvement and upgrading.
Like we have mentione abovem the new UMI Cross has packs with 6.44 giant screen for the whole fit / IPS screen resolution up to 1920 x 1080 FHD level, the processor still choose MediaTek chipset,that running on  1.5GHz with MediaTek MT6589T, spports with 2GB of RAM  and 32GB of ROM, The UMI CRoss has 8 megapixel front facing camera with self timer feature and 13 megapixel rear camera with F2.2 aperture, powaered by 4180 mAh battery capacity. In addition it is equipped with a YAMAHA decoder chip, support for USB OTG and HALL switch, support handwriting, built-in gyroscope, electronic compass and other sensors.
Is now we have a teardown picture of those smartphone to explore the internal component and technology: