UMI Cross smartphone, packs with 6.44 inch screen size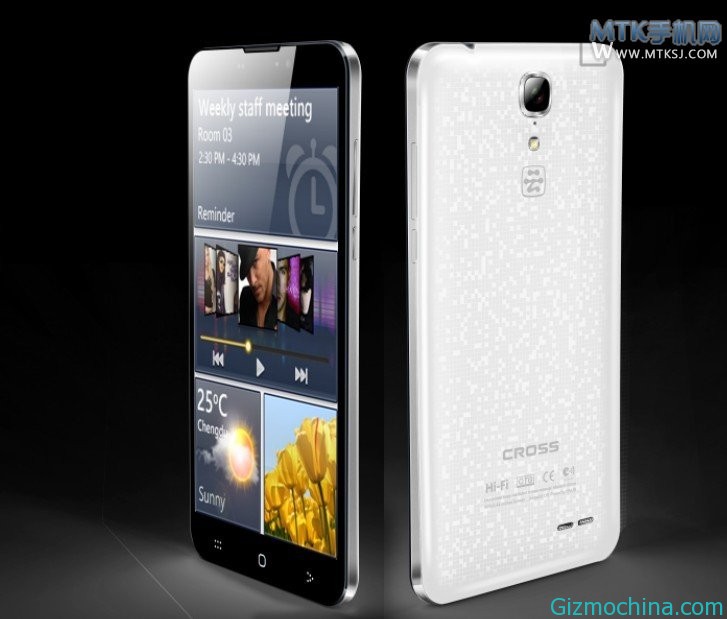 While for now, we have covered some smartphone that running Ali Cloud OS, after yesterday we've  writing about the Nexen NX smartphone that running Ali Cloud OS, is now we have UMI Cross smartphone that running Ali Cloud OS.
There is more than 20 smartphone manufacturer that already cooperate to built smartphone that running with Ali Cloud OS. And now UMI Cross is also ready to compete in the market that trying to offers large screen size smartphone that running with the Ali Cloud OS.
A lots of rumors about UMI Cross was spread recently, including some partial close-up of the real machine spy photos, UMI Cross comes with the large screen size and this phone is entering the phablet device category since packs with 6,44 inch screen size.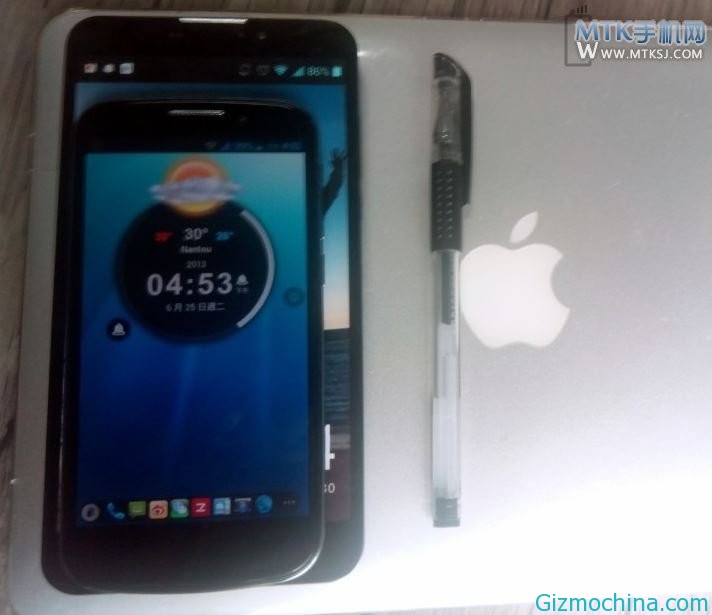 The new UMI Cross is available in classic black and white color body, while the design is very impressive with rounded corner, there is a beautiful snowflake-like texture, the whole look tough and generous. Currently aircraft measurements information has surfaced, high-quality UMI Cross are 172 mm wide and 90 mm, thickness compared to the force, only 8.96mm, less than 9 mm body believe it will bring a good feeling.
The phone is powered by MediaTek 1.5GHz  MT6589T quad-core processor, couipled with 2GB of RAM and 32 GB of ROM combination. As we mentioned before, the screen is packs with 6.44 inches, with a 1920 x 1080 full HD resolution, and use of low temperature polysilicon LTPS + OGS full lamination technology, there is apair of camera, 8 megapixel front-facing cmaera and 13 megapixel rear camera form Sony, the main camera for the F2.2 aperture, the battery capacity reaches 4180 mm.
Some characteristics of the place is that the machine uses a magnesium alloy frame and LDS antenna technology, and has a LED light breathing, built YAMAHA decoder chip. In addition a UMI Cross is also supports USB OTG and Hall switch, standard electromagnetic pen, gyroscope, electronic compass and other sensors are equipped.
While for now, we don't have any information about the price but it's seems this phone will be launching on October 8th in Chinese market.