ZTE and Huston Rockets NBA team make partnership agreement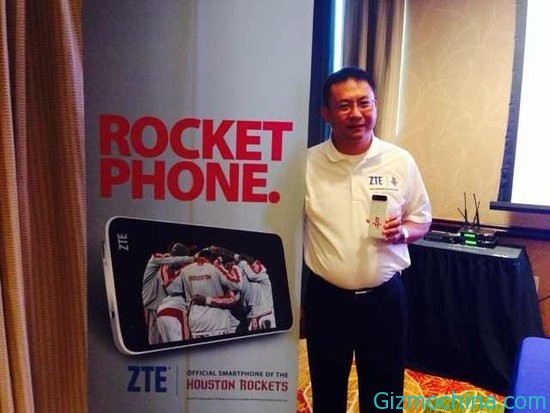 The one of Chinese smartphone manufacturer, ZTE, have signed a partnership agreement with Hustone Rockets as the NBA basketball team, this agreement making the ZTE to be the official smartphone of the Houston Rockets for the 2013-14 NBA season.

Under the terms of the agreement, ZTE will engage directly with the fans of the Rockets around the world through a variety of avenues, including key Rockets events, television and digital exposure, and customized in-game activation, and there is a Huston Rockets logo on the rear of ZTE Nubia and ZTE Grand S smartphone.
Rockets Vice President John said that they've choice teh ZTE because ZTE is a technology-driven company, the brand is now in the rising period, this point is very similar to the current development of Rockets team, the future hope to drive through cooperation the two sides in their respective fields to enhance the brand.
In addition to co-operation with the Huston Rockets team, ZTE also unveiled two smartphones that point for  American markets: Grand S and Nubia 5. It is worth mentioning that the two phones are made of first retail sale, not like before and operators.
It is understood that in the future the Rockets home games will be inserted advertising ZTE handsets, ZTE will also jointly sponsored off-street Rockets Basketball and other activities. In addition, ZTE will also join in the Rockets' charitable activities, while the Rockets official website and staff will also be embedded in the message ZTE phone related activities.
However, because the NBA regulations, vendors, and team collaboration advertising field radius is limited within the range of 120 miles, so the ZTE phones sold in the United States and will not open with all the Rockets Logo.