OPPO N1 ready to hit Chinese market on October 25th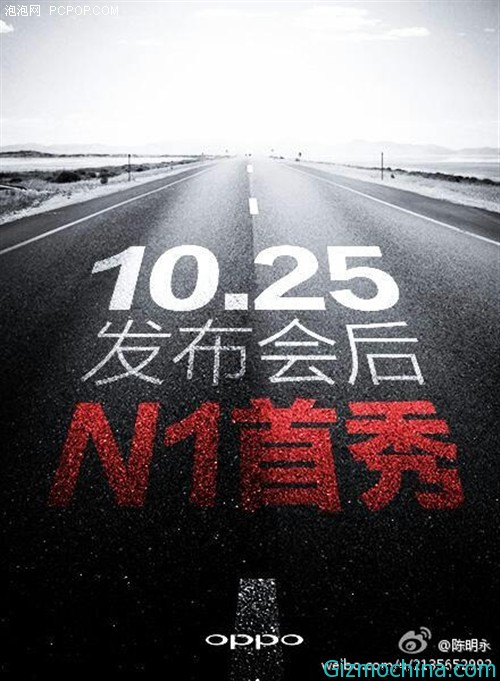 OPPO has been unveiled their new camera-centric smartphone, OPPO N1 on September 23th this year, but the phone is not ready to consumer until October 25th, because OPPO will release the OPPO N1 smartphone officially for Chinese market in October 25th tomorrow.
While in Indonesia, this phone has been releas on October 16th, and theis phone is becoming the premium phone for some user since offers with the high-end feature, OPPO N1 is powered by Qualcomm Snapdragon 600 quadcore 1,7 GHz processor, supports with GPU 320 and 2GB of RAM.
There is two options for internal memory, 16 GB and 32 GB, and this phone is not support memory expansion. With the 5,9 inch screen size OPPO N1 is enter the phablet device category but the screen is packs with full HD (1920×1080 pixel).
The main feature from OPPO N1 is the camera, since this phone is the camera-centric smartphone, OPPO N1 is packs with 13 megapixel CMOS sensor with f/2.0 aperture. OPPO is cooperate with Fujitsu IPS Imaging Chip.
OPPO CEO, Yongming Chen has posted a picture last night, and said: "After the conference, a lot of people ask me when I could own the OPPO N1, I want to tell you that we will select a very interesting way to make OPPO N1 meet with you, October 25 OPPO N1 first show! Please guess what form it will show? poster is the clue. "