Qualcomm MSM8228 Quad-Core ready to compete with MediaTek for low-end device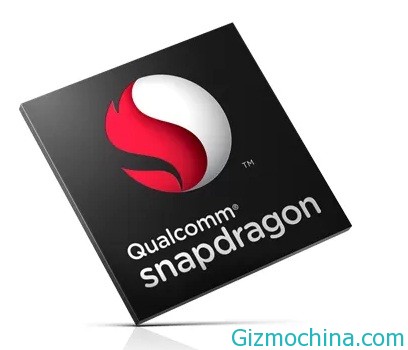 The low-end smartphone and tablet device market is growing. Some analysts are also predict that the mobile device market in this segment will be increasingly rapid growth. MediaTek, the one of Taiwan-based semiconductor company had a role in stimulating the segment.

The MediaTek processor has been used in most low-end devices because vendors are able to offer good performance in the middle class with an affordable price .
Qualcomm did not want to lose its market in this segment. The California-based company is ready to released a new processor that will be competing with MediaTek in the mid-end segment.
This processor is said to still be able to deliver good performance at a reasonable price. In addition, Qualcomm also produce a new chipset that has 28nm-architecture with power-efficient technology.
Qualcomm Snapdragon MSM8228, an entry level chipset from Qualcomm is ready to compete with MediaTek. This chipset has four core (quad – core) that has 1.4 GHz clock speed on each core. This chipset is also capable of supporting 1080p Full HD resolution display, 13MP resolution camera, dual SIM, and support for LTE connectivity. In addition, the graphics processor is using 450MHz Adreno 305. For power consumption, the chipset is said to be 30% more efficient than other Cortex A7 .
In benchmarking, the four-core processor with incised score 18,256 points in AnTuTu. As a reference, the figure is higher than the Samsung Galaxy S3. But until now, there is no information about the release date.