Hibtek Bluetooth Laser Keyboard Hands-on
by Shine Wong Nov 19, 2013 2:26 am0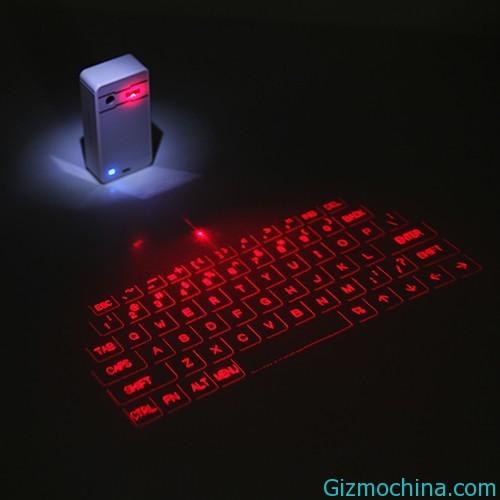 In mobile device field, most devices own a touch screen, but it is inconvenient with a physical keyboard. Maybe this mini bluetooth laser projection keyboard is a funny and useful gadget for your iPad or mobile.
Main features of Hibtek Bluetooth Laser Projection Keyboard:
The projection keyboard appears to your computer or mobile as a standard keyboard or touchpad, communicating via USB wired use or Bluetooth for wireless use.
No drivers are needed
The experience of typing on a projected keyboard is different than a standard keyboard. Projects a condensed QWERTY layout. The projection keyboard detects movement just above the surface of each projected key.
compatible with any operating system supporting the USB HID class or Bluetooth HID profile
Support brilliance control and volume adjustment
Runs for up to 200 minutes of continuous typing when wireless
This mini bluetooth laser keyboard is $83.99 on Anybuying.com.