Goophone Black Friday: 10% Off On Any Order In A Week
by Shine Wong Nov 26, 2013 2:29 pm0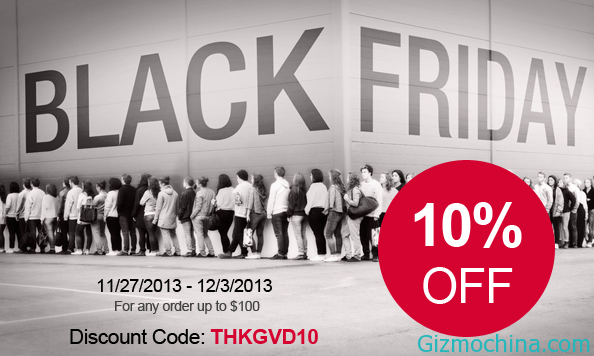 Black Friday, which is a major shopping event in the United States and other Europe countries, marks the kickoff of the holiday shopping season. On Black Friday, Goophone also provide a big discount on their all products in a week.
This only week Goophone shopping event.
Mark your calendar now, And until then, start your shopping on Goophone online store to find Goophone i5S, Goophone i5C, Goophone N3, and Goophone Smart Watch for everyone on your list. Goophone official online shop provide 10% discount on any order up to $100.
Here is the Goophone official shop link: Goophone.cc, and Thanksgiving Days discount code: THKGVD10
Update: I have tested the discount code, it's available now, you needn't wait for hours. 🙂