HTC One 2 or HTC M8 is ready to release on March 25th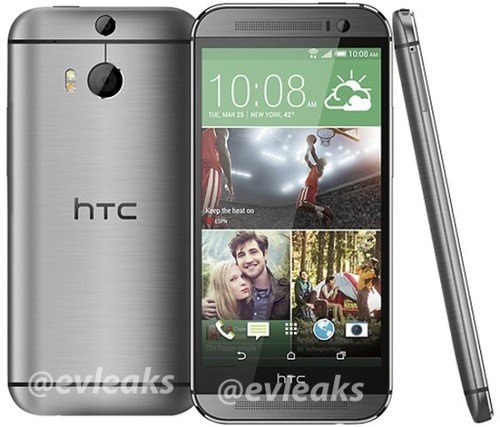 HTC One 2 or also known as HTC All New One smartphone and the recent rumors says that this phone is also called as HTC M8, is also ready to hit the market.

The phone will compete with Sony Xperia Z2 and Galaxy S5 in the Android market, since the HTC All New One smartphone is powered by powerfull processor and has nice hardware features.
While we've ever covered the news about the new HTC One smartphone before, and now we have heard the rumors that the HTC One 2 will be release on March 25th, the phone will be lauching in Ney Yotk City and London,UK.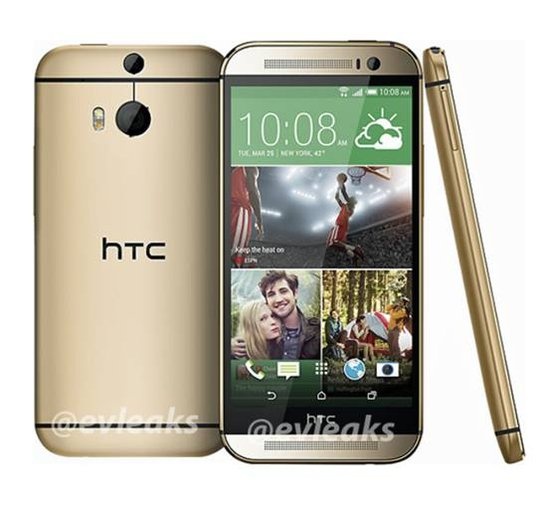 The phone will has a new nice color, since @evleaks has been posting the leaked picture of HTC One with gold color cover that makes the new HTC One looks elegants and luxurious touch, the phone will be covered by full metalbody with unibody design and some hardware upgrades.
The upcoming HTC One 2 / HTC All New One will has 5 inch screen size, this secreen is upgrade from 4.7 inch in the earlier version and support for 1080p resoluition. While the processor is also upgrade to Qualcomm Snapdragon 805 processor and awil support woth 3GB of RAM and 32Gb of internal storage, the phone will running Android 4.4 KitKat and new HTC Sense user interface.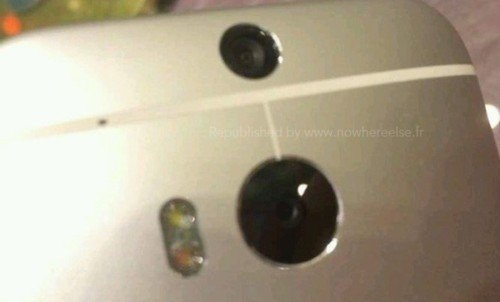 Interstingly, the phone will also has three camera lens, one lens will be place as the front facing camera and another two lens will be placed at the rear camera, while for now we're not sure about the two rear camera but we assume that HTC will support for 3D capture look like on HTC Evo 3D smartphone that ever release before. Another posibilities is those rear camera will has various ability to take a macro object and regular object in normal shot.
And we have another good news for you, while the HTC One 2 will also has a Mini version through "HTC One 2 Mini" this phone will has similiar feature but the screen size and processor will be reduce but the phone will pffers with more cheaper than the regular one. It's also reaported that phone will also running Android 4.4 KitKat operating system and running new Sense UI but the screen is only packs with 4,5 inch with 720p resolution, In addition the phone will also support for Snapdragon 400 processor, 1GB of RAM and 16GB of internal storage but also has memory card expansion slot.