Jiayu G6 Android smartphone, is powered by octa-core processor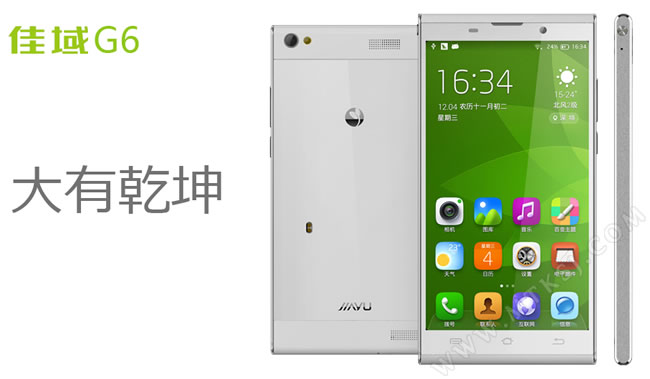 Today, many Chinese smartphne is already adopt the octa-core processor, and the MediaTek MT6592 is the one of octa-core chipset that popular for most smartphone manufacturer.

And now the Jiayu G6 is one of the Chinese smartphone that also powered by octa-core processor, the phone has 6mm body thickness. The Jiayu G6 has appear as the prototype but now that's came to domestic market.
Jiayu G6 first appear in last year as the prototype Jiayu smartphone which has three stage body design, the phone has using molding method with has only 156 x 79 x 8 mm, boasts a large proportion of the Samsung Galaxy Note 3 sthast has 151.2 x 79.1 x 8.3mm body dimension, while the Cool 9080W smartphone is reached 155.8 x 81.5 x 8.3mm, although the ratio of plastic cover of Galaxy Note 3 is slightly longer.
The Jiayu G6 smartphone is also packs with Corning Gorilla Glass screen, the phone is powered by 1.7GHz MT6592 octa-core processor, the screen is packs with 5.7 inches, with a full-fit technology and OGS 2nd generation Gorilla Glass, while the screen resolution is 1920 x 1080 pixel, coupled with Sony lense 8 megapixel front facing camera and 13 megapixel rear facing camera and running Android 4.2 operating system.
The Jiayu G6 is also support for OTG, NFC, wireless charging and dual noise reduction technology, gyroscope, HALL sensor switches and other mainstream and support WCDMA + GSM dual sim dual standby and dual speaker design that provides better sound output.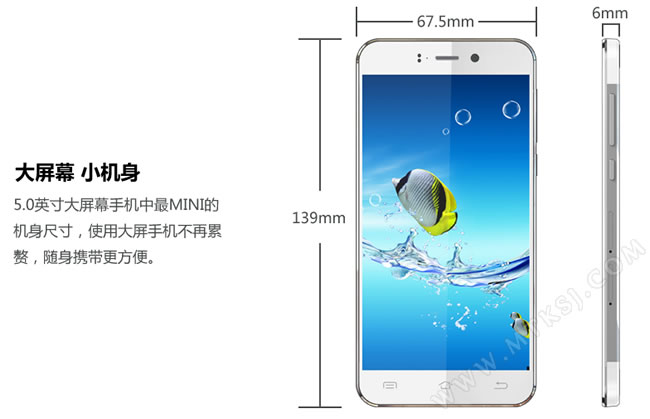 In addition to Jaiyu G6, the other model is came as Jiayu S2 smartphone, this phone offers a nice specs than G6, S2 is packs with 5 inches screen size with more compat body design that has 139 x 67.5 x 6mm, theis phone is also supports for WCDMA + GSM dual card dual standby. Furthermore S2 and G6 as a one piece design.
Jiayu S2 is also uses the same MediaTek MT6592 latest octa-core processor that running on 1.7GHz clock-speed, packs with 5-inch screen with full 1080P resolution with Corning Gorilla Glass II material. The phone is also coupled with 8 megapixel front facing camera and 13 megapixel rear facing camera and powered by 2000 mAh battery capacity and running with Android 4.2 Jelly Bean operating system. This phone is also coas with comprehensive sensor and support for OTG function.
Jiayu G6 and S2 are provided with two kind of smartphone modelhigh version model is packs with 2GB of RAM and 32GB of ROM, while the low-end version is come with 1GB of RAM and 16GB of internal storage. The Jiayu G6 is offers with 1,399 yuan / 1,699 yuan, and he Jiayu S2 is offers with 1,499 yuan / 1799 yuan, Jiayu S2 will be listed within this month, while the G6 will need to wait until April.