Jiayu G6 is covered with exlusive glass and aluminum material body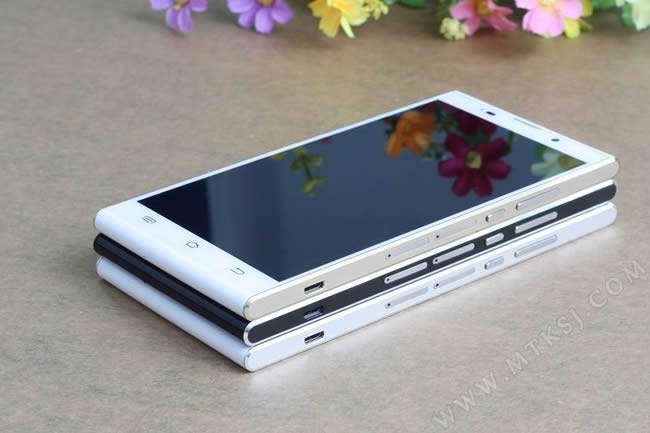 Jiayu has been officially release the new Jiayu G6 and S2 few week ago. Both products has nice body design while the Jiayu G6 has huge screen size.

And now we have a picture of Jiayu G6 smartphone, this phone has unibody design and has non-removable battery, support for microSD card slot and dual card dual standby with WCDMA + GSM network.
The phone is packs with 5,7 inch screen size with 1080p resolution, but the body dimension is  156 x 79 x 8mm, and this phone is available in some color variants.
The phone is sports with 2GB of RAM and 32GB of ROM, while the standard version is offers with 1GB of RAM and 16GB of ROM. The phone is offers with 1499 yuan (240 USD) for standard version while the high-end version is offers with  1799 yuan ($290 USD).
Both phone running 1.7GHz clock speed of MT6592 eight-core processor, packs with 8 megapixel front facing camera and 13 megapixel rear facing cameraand 3500 mAh batterie capacity, and has gyroscope, electronic compass sensor,  NFC, USB OTG, wireless charging and other features.