ZTE Nubia X6 is comes with 6.4 inch screen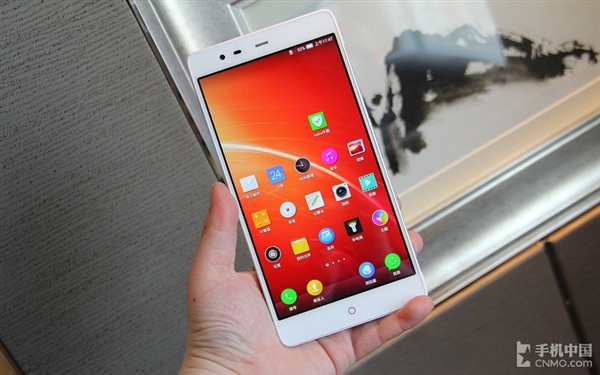 The Nubia X6 is one new flagship smartphone that come from ZTE, this phone is becoming the next generation smartphone since powered by many powerfull specs and fetures, this phone come with 6.4 inchs sceen size, that's more comfort to use as multimedia device or convergence device.

The Nubia X6 has another kind of color models, this phone is available in white color, the phone is look more elegance with simplicity design along with nice soft button with red color with breathing light effects.
The phone's cover is made with aluminum alloy material, while the bottom of the lack body is made from polycarbonate plastic material, the camera is in the center area, there is LED flash light in addition a dual speaker with stereo effect sound.
The new Nubia X6 is also the first Nubia smartphone that running with Nubia UI 2.0, this user interface is look elegant and more user friendly with colorfull design, the UI has more portability and customizable and has a touch gestures. The new UI is optimized for more big screen and there is a split screen features that allow the user to operate the phone with one hand.
Nubia X6 divided into low-version, medium-version and high-version, the lowversion is offers with 2999 ​​yuan (or $484 USD) price tag, all those smartphone will open for pre-order 17:00.