CyanogenMod 11S lockscreen for OnePlus is leaked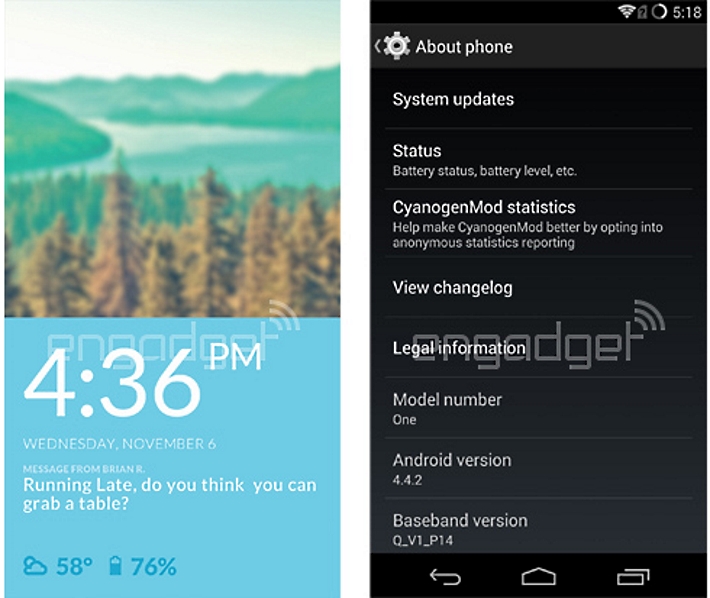 OnePlus has been announced about their upcoming new OnePlus One smartphone, the OnePlus CEO has been show the teaser of the OnePlus launching before.

And now we have a couple picture of leaked screenshot about the upcoming lockscreen that will be available in OnePlus One smartphone, this lockscreen is built by Cyanogen MOD 11S as the OnePlus official ROM.
The lockscreen is look nice with time, weather and battery incformation, but there is no lock icon or even slider icon to open the lockscreen. While the other screen si showing the System information that available in upcoming OnePlus One smartphone.
So what do you think?