GFive A7 Ali Cloud smartphone, packs with 5,5 inch screen size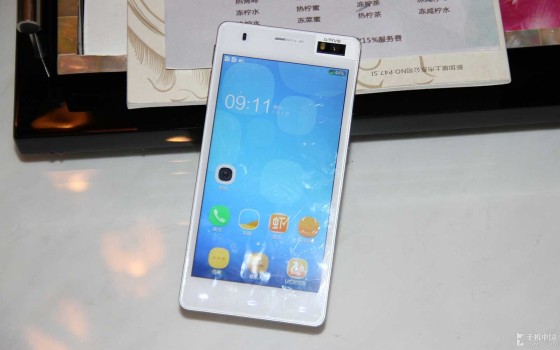 GFive has been release the new smartphone Kivu A7, this is the interesting smartphone that comes from domestic market since packs with 181° rotating camera capability, so the user can use it's 13 egapixel camera as front facing camera and rear facing camera.

GFive Kivu A7 has 5,5 inch 720 pixel HD resolution, the phone is powered by MediaTek MT6582T quad-core processor, combined with 2GB of RAM and 32GB of internal storage, using the latest Ali cloud v2.7 operating system, and joined the back of the touch function. And now we have short review from the real machine.
GFive Kivu A7 has a nice design, the phone has rounded corner and has solid material, the body is also has nice texture should be noted that the aircraft is not a traditional flat back design,this phone is adopt simplicity and strong build.
The GFive Kivu A7 smartphone has 181° rotateng camera with 13 megapixel high-definition imaging, built-in lens is fully enclosed, and has anti-dust capability.