Xiaomi will sell 100 million unit of smartphone on 2015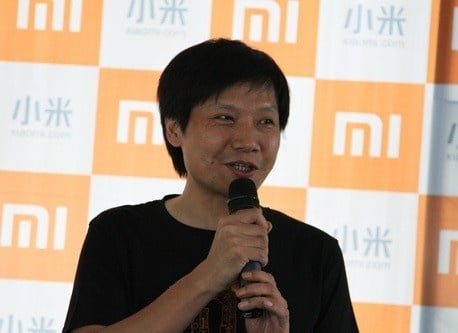 Back on 2011 Lei Jun as the Xiaomi CEO has make his statement on that his company will be entering to compete in smartphone market and ready to sell 5000 – 6000 unit of smartphone on 2014, and now he also open his statement to sell 100 million unti of Xiaomi smartphone on 2015.

With those target, Xiaomi is trying to get their revenue for hundren billion yuan, and it's mean the Xiaomi will got double revenue this year  and next will continue to maintain the momentum.
"This year there is the opportunity to do 80 billion, I think 70 billion is quite sure. Using the same mode of growth, it should be visible over 100 billion next year." Lei Jun said so on the IT Leadership Summit in China, on March 30th.
Xiaomi announced today it upped this year's sales projection to 60 million smartphones from the previous 40 million. It's already sold 11 million in the first quarter of this year.
Four years ago, Xiaomi is becoming the entrepreneurial company, before the launch of its first mobile phone on late 2011, and now Xiaomi has sucessfully sales of 18.7 million units of its mobile phone and reached 31.6 billion yuan. Do the comparison, the world's second-largest smartphone maker Apple iPhone 2013 global sales of 153.5 million, these objectives can be achieved that Xiaomi is becoming the top fifth biggest smartphone vendor for global market.
Xiaomi phone is primarily cooperate to doing direct sales and network marketing with China Telecom, China Unicom and other mobile operators. Xiaomi recently began to experiment with different social platforms to expand its sales channels, such as Sina Weibo, Tencent QQ and Alibaba's Lynx.
The report also said that Samsung and Apple occupies a leading position in China's smart phone market, but Xiaomi has undoubtedly become the dark horse of Chinese mobile phone market, the capital market is also giving this manufacturers becoming the valuable company.
In August last year, Xiaomi has reached $ 10 billion, it's beat the BlackBerry smartphone in global market.