MIUI System is now available for non Xiaomi smartphone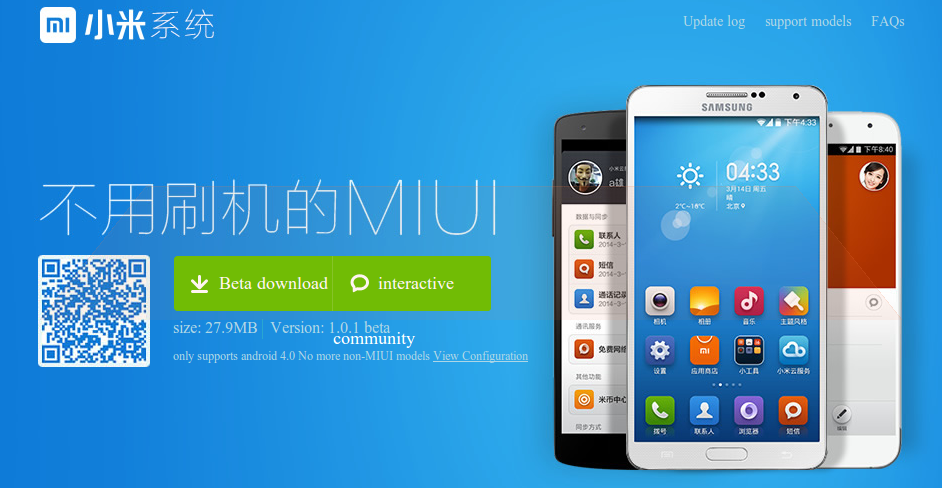 MIUI system is now officially release for non Xiaomi smartphone, the user can use all MIUI services such as dial pad, SMS, contact, cloud services.

The first recommended smartphone that already release MIUI smartphone are Samsung Galaxy Note 3, Sony LT39h, and HTC One smartphone.
The MIUI system is fit to running on Samsung Galaxy S2, S3, S4, Note 2, Note 3, Galaxy Nexus.
System Requirements: Android 4.0 or above original factory package based on third-party system changes (non-MIUI)
All system is works.
Desktop : Weather dynamic wall paper, Wallpaper real-time changes depending on the current weather, day and night, whether replacement or change of weather on your desktop at a glance.
Icon function; Double-click on the icon refresh or pinching your fingers to enter edit mode, you can quickly organize your desktop icons and layout, a single order, batch finishing as you like.
Dial; T9 dialing keypad — By phonetic search, you can quickly find contacts.
Contact ; Online Avatar — Contacts panel neat concise make you pleasing, while extensive online avatar DIY warehouse to meet your various needs.
SMS, Web SMS
Other desktop features, please carefully excavated and experience ~
MIUI Desktop

Massive boutique theme

MIUI dial

T9 Pinyin quick search

MIUI SMS

Free Web SMS

MIUI Contacts

Common convenient shortcut number

Xiaomi cloud services

Synchronization is not lost at all times
You can visit the official website here or Download the APK here