Rockchip RK3288 brings motherboard for Chrome OS device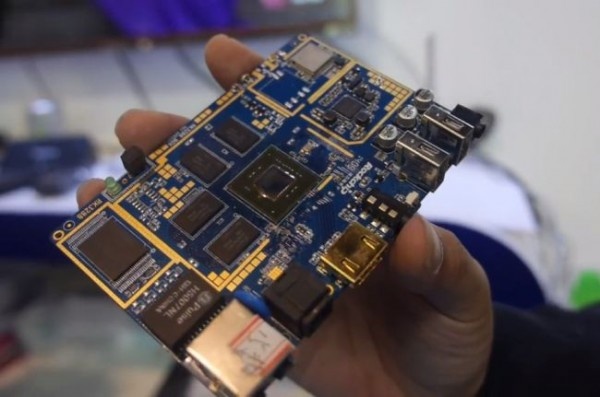 Hong Kong Electronic Fair 2014 is showing many domestic products, the one of participant is Rockchip that showing their RK3288 motherboard module for Chrome OS and Android tablet. According to the information, the Rockchip RK3288 will begin to shipping next month.

Onthe Rockchip booth, they showing the development board with Chrome OS based system, the Rockchip 3288 can introduce performance, the system can supporting to open 30 Chrome browser tabs for browsing in one time, and the machine boot time (means cold Start) only 8 seconds.
Rockchip RK3288 built a powerful ARM Mali-T764 GPU that supports H.265 video decoding, details have outstanding performance in the ultra-high-definition video playback, the RK3288 brought to the big screen TVs on the market.