LG G3 smartphone is revealed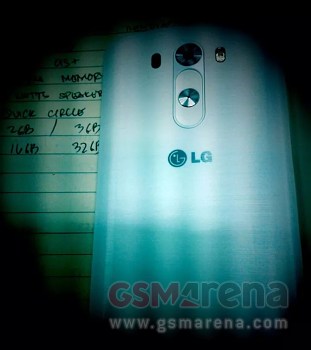 LG is ready to released their new products, since last year lG has a few flagship smartphone that already released to market such as LG G Flex and LG G2. And now we waiting for the upcoming LG G3 smartphone.

LG G3 is the upgrade version from the previous LG G2 smartphone, and now we have a leaked picture of the LG G3, but the picture is only showing the rear body of the phone.
The rear body of LG G3 picture is the first leaked picture that available in this year, even when the picture is not too detaile bu we can see the part of the LG G3 body comparing to previous rumor, the phone has dedicated button on the back body, this button is totally different with previous LG G2 smartphone's button.
Along with this leaked picture, the upcoming LG G3 smartphone will has OIS feature, this phone is also rumored to be available in 16Gb and 32Gb version, and there is 2GB and 3GB of RAM option.
The phone will be ready to release on June this year, so we have to wait and see.