iPhone 6 real machine mockup is now unveiled!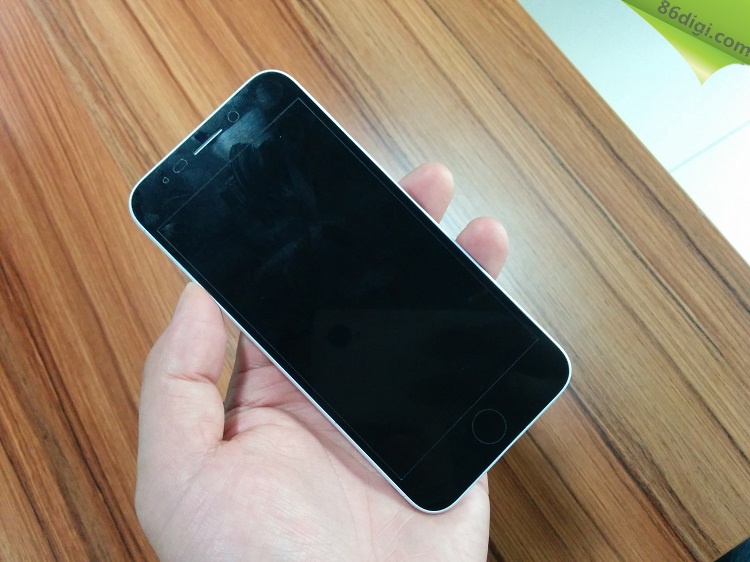 While we are waiting for the upcoming iPhone 6 smartphone, and now we get a coupled picture from Chinese website and re-blog by France website Nowhereelse.fr. The picture if iPhone 6 mockup real machine is now appear.

Yess, the Chinese website is claimed that picture is the real iPhone 6 machine , they got from supply chain sources and this phone look thinner than we espected.
The iPhone 6 has 4,7 inch screen size with 6 mm body thickness, the upcoming iPhone 6 is also has rounded corner design with power button is located on top right on the device. And the rear camera and circular LED flash on the back body.
According to leaked information that spread before, the 4,7 inch iPhone 6 will be avilable first in the third quarter of this year while the 5,5 inch screen iPhone 6 will be available later this year or early next year after Apple has solve about the phone's display and battery issue.
In addition to larger display, bith iPhone 6 model wil also has thinner body, powered by faster A8 processor and improve camera capabilities, and we heard that iPhone 6 camera will also has electronic image stabilizer rather than optical image stabilizer.
Update: The other leaked image is also appear and now the mockup of the iPhone 6 is look more real that above picture, here is the picture: