OONE O1: Chinese Phone Makers Target the Luxury Market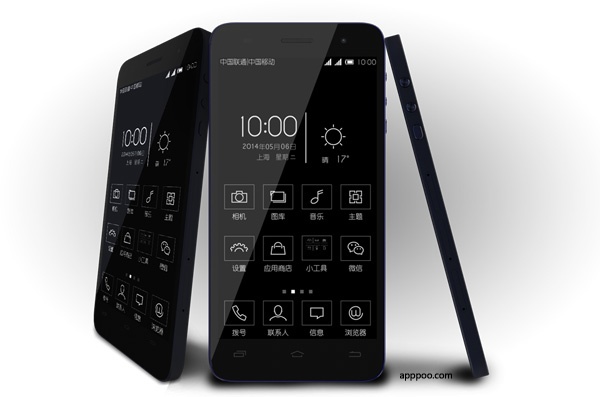 China produces most of the phones around the globe. However, Apple and SAMSUNG occupies almost half of the market share, and there is very little room left for the local phone makers. While China has more than 1 billion clients in its mobile market, allowing potential growth for the local electronic industry, phones sold over the price tag of 3000 RMB ($481) can rarely compete with Apple or SAMSUNG.
Yi-duan Tech. is releasing OONE in the hopes of reaching the high-end smartphone market as a third choice besides Apple and SAMSUNG. The product went through one year of development and 4 trial runs in the hands of about 300 social elites, and it's now ready to hit the market.
OONE One-O1 features ultra slim and lightweight design. Yi-duan says the phone's 5.67 mm, weighs 99 grams, comes in blue, white, and black, and uses CNC router and double-sided Kang Ning third generation Gorilla glass. The new model is scheduled for sale early-May, but only 60,000 phones are produced in the first batch. The company is expecting the best and planning ahead for the worst—if the first batch failed to hit the market, the company is planning on giving them as gifts to high-end clients to promote the brand among social elites and prepare for the sales of the next model.