Review of Vivo XShot with F/1.8 aperture + OIS camera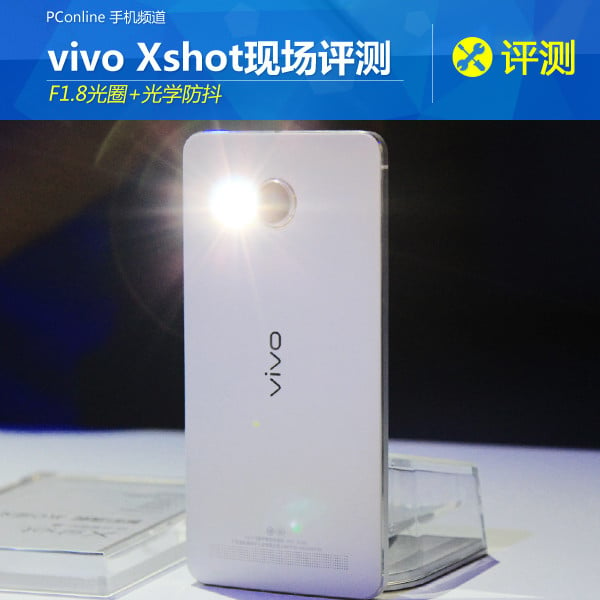 On May 7th, Vivo has been officially release the new Vivo XShot smartphone, this is the camera-centric smartphone that came from Vivo manufacturer, and the Vivo XShot has F1.8 large aperture and uses optical image stabilization or also known as OIS.
vivo Xshot parameters Ultimate and Elite Edition

Ultimate
Elite
CPU
Qualcomm Snapdragon clocked at 2.5GHz MSM8974AC
Qualcomm Snapdragon clocked at 2.3GHz MSM8974AA
RAM
3GB
2GB
ROM
32GB (supports up to 128GB Expansion)
16GB (supports up to 128GB Expansion)
Screen
5.2 inches 1920×1080 resolution
Rear camera
13,000,000 pixels Optical Image Stabilizer F1.8 aperture color temperature LED flash SONY second generation IMX214 sensor stack
Front camera
8,000,000 pixels 84 degrees wide-angle front full spectrum LED lights
System
Funtouch OS 1.2
Battery capacity
2600mAh built-
Network standard
GSM, TD-SCDMA, TD-LTE, WCDMA, FDD-LTE
HiF chip
CS4398 + TLV320ADC + MAX97220 chip
Price
3498 yuan
2998 yuan
Vivo Xshot Ultimate adopt Qualcomm Snapdragon 801 (8974AC) processor, sports with 3G RAM and 32 GB of ROM, supports up to 128GB expansion card. The phone is also packs with 5.2 inches 1080P screen, equipped with top Hi-Fi chip, equipped with Funtouch OS 1.2, and has F1.8 aperture + Optical Image Stabilizer 13 megapixel main camera, support for 4K video recording.
There is also 8 megapixel front facing camera with front full spectrum LED flash light, the phone is supports for 5-mode 13 band dual 4G network, powered by 2,600mAh battery capcity. The Elite version is adopt Qualcomm Snapdragon 801 (8974AA) processor, sports with 2GB of RAM and 16 GB of ROM, the Ultimate version is offers with 3498 yuan ($560 USD), while the Elite version is offers with 2998 yuan or $480 USD price.
In terms of design, Vivo is follow the principles of minimalism, Vivo Xshot focus on functionality, eliminating extra modification, straightforward, clear and concise.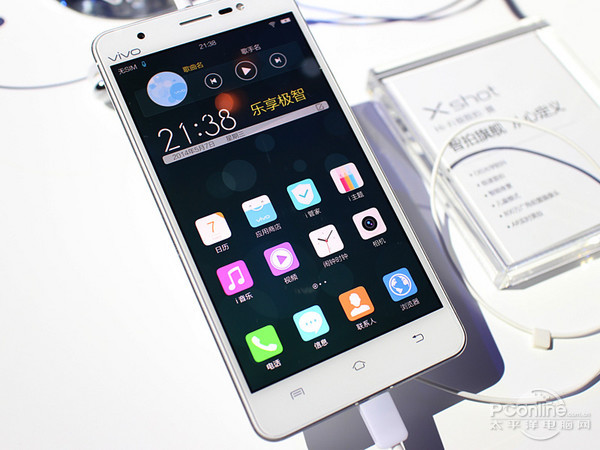 Vivo Xshot has more simple design, which is equipped with a 5.2 inches 1080P IPS screen, using the white panel, ultra-narrow frame design, but the border is a built from metal material. it's very solid.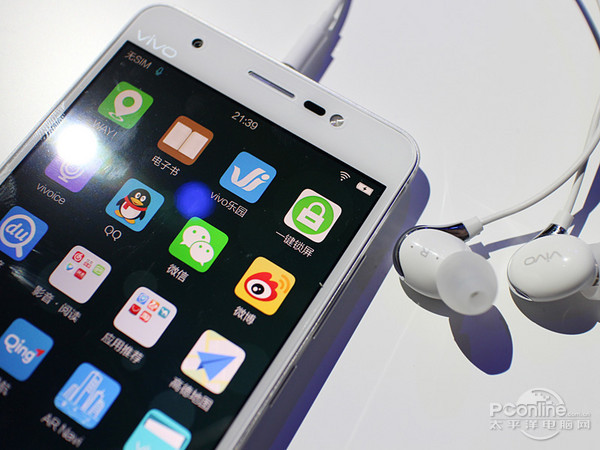 Vivo Xshot has severla sensor on top, microphone, camera, there is a round of flash, this is a unique pre-Xshot full spectrum LED flash light.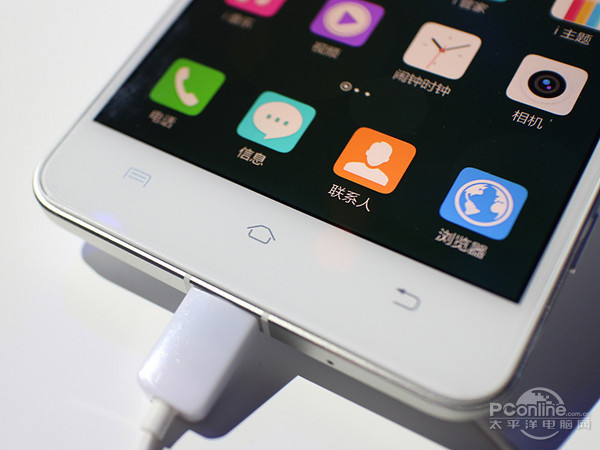 There is a familiar Android soft button below the screen, such as Home Key, Menu key and back button.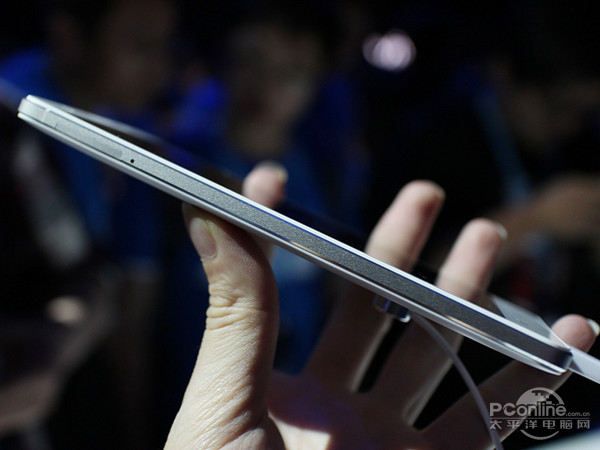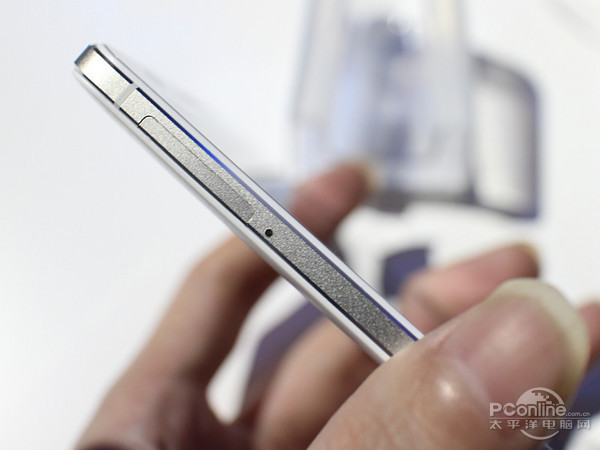 Vivo XShot is built from metal material frame design, allegedly radius of just 0.2mm, all seams and openings in the fuselage, are carefully polished. On the left side Xshot very simple, only the slot position.
There is also physical camera button in the right side of body along with volume key, the camera button make the user simple to take the object directly rater than using touch the screen.
The Vivo XShot back body cover is solid and simple design, there is camera lense and LED flash light beside the camera.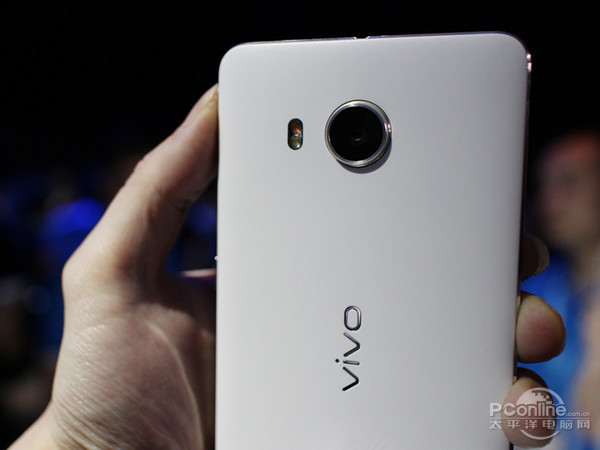 Vivo Xshot has nice rear camera since packs with F1.8 large aperture and comes with optical image stabilization feature.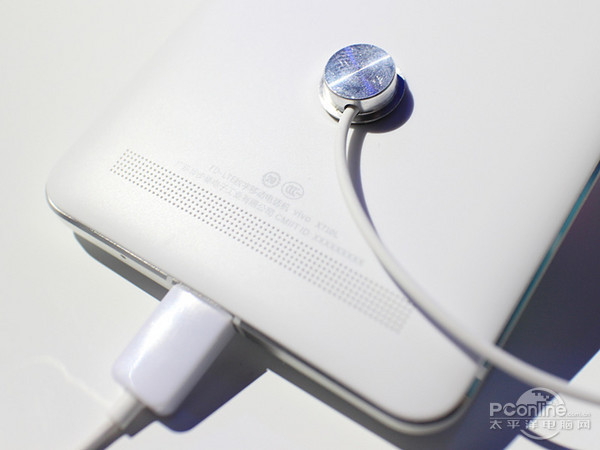 The new Vivo XShot is better for entertainment device, since comes with Hi-Fi Sorriund sound in the back body.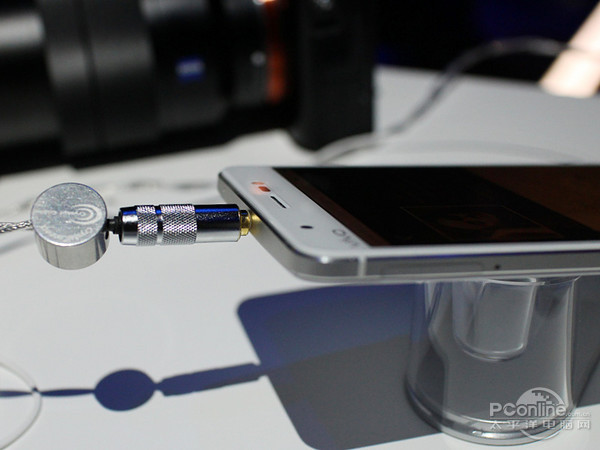 The headphone jack locate at the top center position.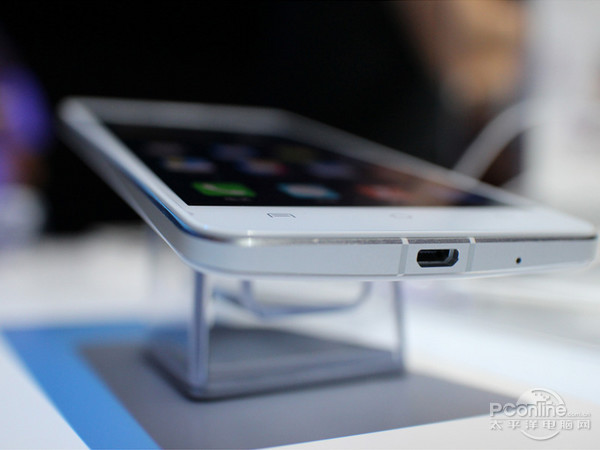 USB port on the bottom of the body, there is a small hole for mic condensor.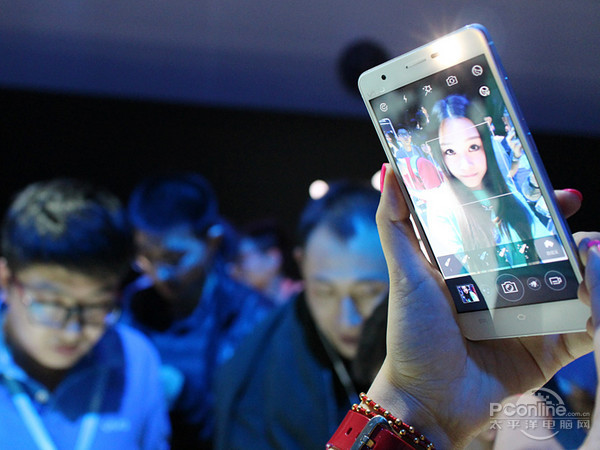 This phone is the camera-centric smartphone, there is 8 megapixel front facing camera and has 084 pre-degree wide-angle lens, there is LED flash light in front, this phone is better device for making a selfie picture.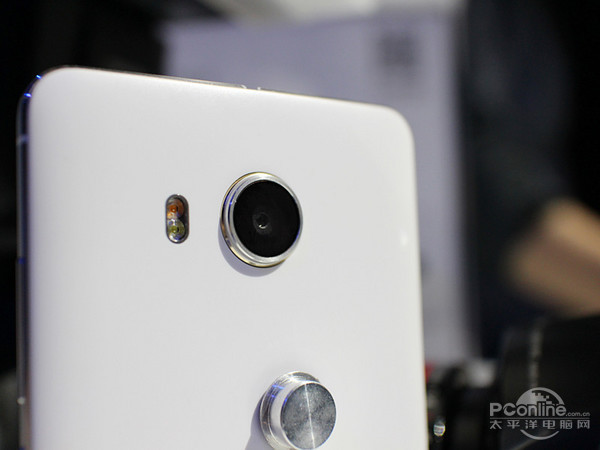 As we mentioned before, the rear facing Vivo camera has 13 megapixel Sony lense sensor, this camera has f/1.8 aperture.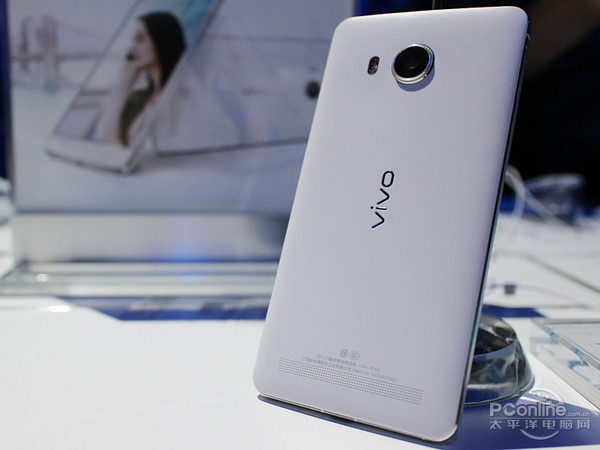 The rear facing camera is also comes with LED Flash light, this LED can be used for taking objeckt in dim light environment.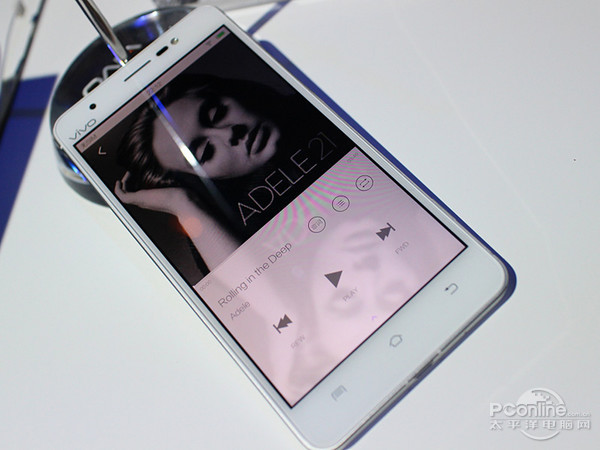 Vivo XShot is also has nice good quality sound system snce coes with Hi-Fi sound quality, the phone can be used for plaing the music
Funtouch OS 1.2 operating system
Vivo XShot is running with modified Android 4.3 Jelly Bean operating system, there is their own user interface that called as Funtouch OS 1.2 operating system, this new version is comes with hundreds of improvement comapring with the previous one.
The main interface is still a continuation of the previous version of the style: flat + rounded rectangle icon, colorful, visual effect is quite good. Canceled the secondary menu system, all program icons are placed on the main interface pages.
The phone can be use for making the DIY film, and using the film maker software the user can redord and edit the video directly on the device.
The Funtouch OS 1.2 offers easy to use, more user friendly interface and has ability to boot more quickly, easy to use,very wll interactive experience.
Ultimate hardware

Vivo Xshot Ultimate uses 5.2 inches 1080P screen, powered by Qualcomm Snapdragon 801 (8974AC) processor, 3G RAM +32 G ROM , 128GB expansion. While the Elite version uses a Qualcomm Snapdragon 801 (8974AA) processor, 2GB of RAM, the same as the rest of the configuration. Here is the becnhmark test from Ultimate version.
The benchmark test results has got 36,737 points, surpassing most of the models, due vivo Xshot configuration is currently the top level, so that we are not surprised.
Super camera experience
Vivo Xshot has large aperture F1.8 lens, resolution increased by about 10%, produce more clearer picture quality. The Dual LED flash support for color temperature. The phone uses SONY second-generation stack sensor I MX2 14, has the ability to control noise in low light conditions, excellent for taking picture in low light. Xshot lens can be moved using two optical image stabilization motor, so that you can greatly reduce jitter due to shoot instant impact on image quality. You can half-press the button for focusing the object and full-press the button for taking the picture directly
Here is the examplepicture:
The camera software offers few features such as HDR, beauty, child mode, bokeh, panorama, sports and other scenarios, such as the Children mode which is very unique and creative, in some cases it's very difficult to capture the kids, so the child mode will be attract the children to take their face using face recognition.
Photo Filter effects can choose from wide range of  mode such as  watermark, LOMO, fresh, retro style, etc., that we are more familiar. In a conventional camera settings as well as photo size, shutter sound, touch screen camera functions.
Recall Pro Professional mode, there are very detailed camera settings like white balance, color temperature, shutter, etc., in addition to the golden ratio, helix, picture composition trichotomy other professional guides. Take a look at the real scene photographs below:

Front photo proofs
Front facing camera has 8 megapixel auto-focus with LED flash light, and this feature is more easy to take self picture .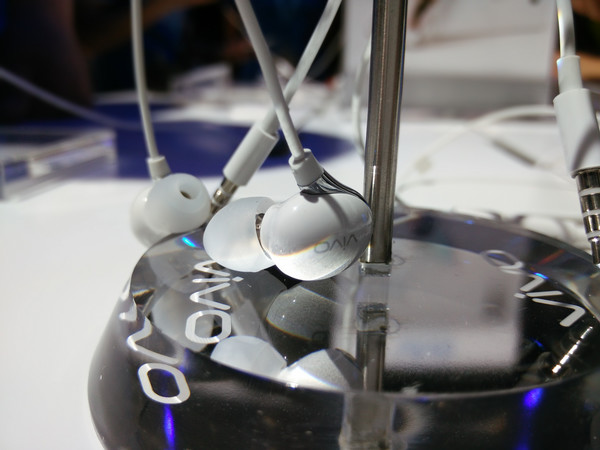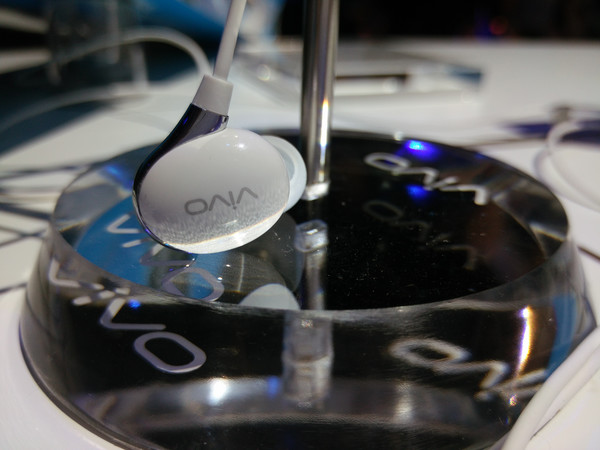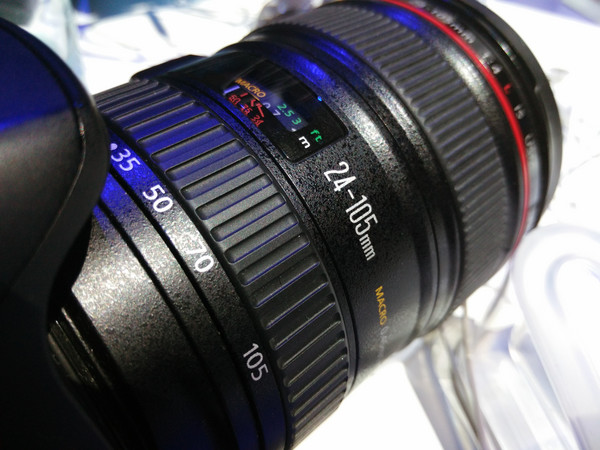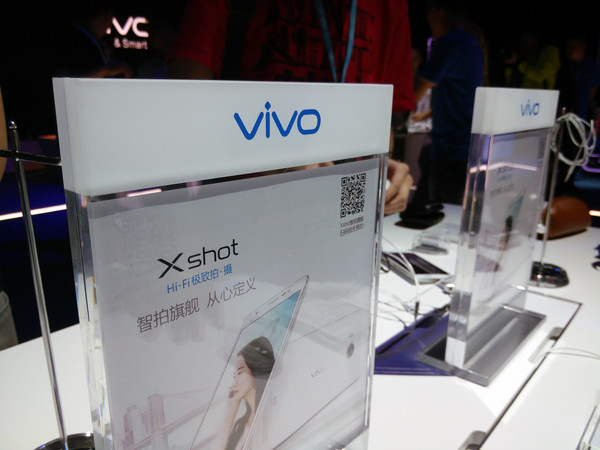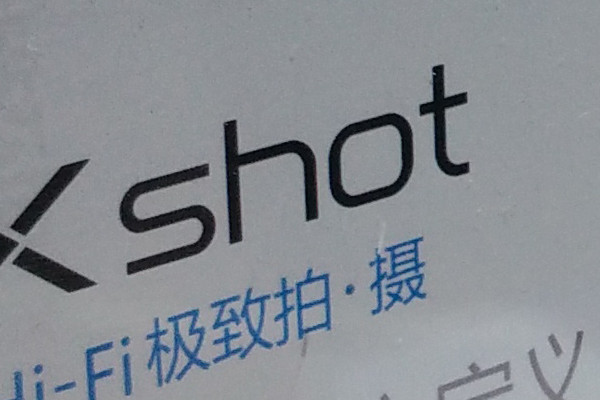 The figure of 100% zoom
The rear camera has F/18 aperture, and uses the second-generation stack SONY sensor IMX214, more powerfull to take the picture, the lense sensor can control the noiseand very satisfying camera. Very easy to take pictures under low light condition affecting the picture quality, so this time also play a role in optical image stabilization.