Huawei Ascend P7 vs Google's Nexus 5
Ascen P7 vs Nexus 5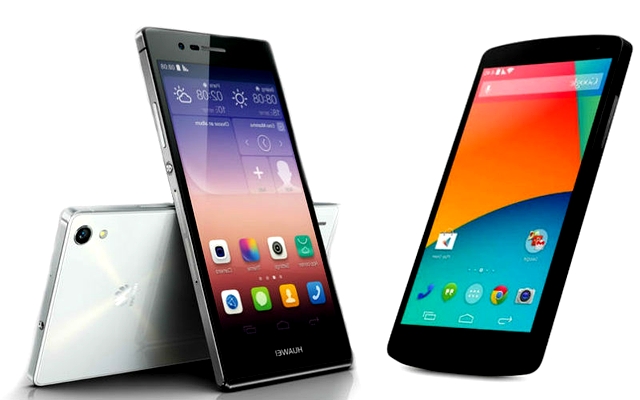 Huawei has entered the high-spec smartphone market with its latest version of smartphone Ascend P7. Let's compare it with its high-spec competitor by Google, the Nexus 5.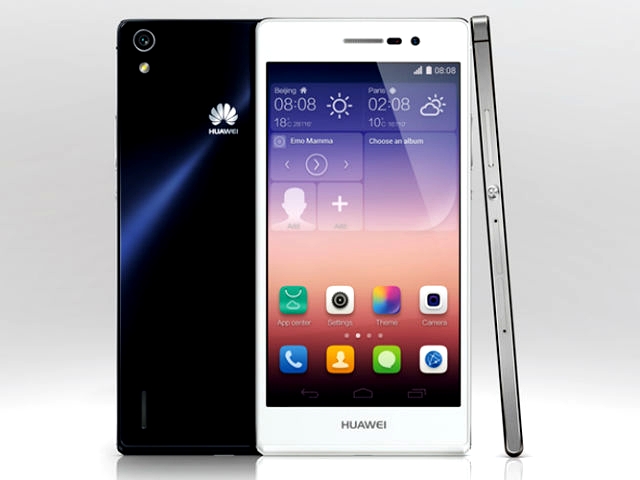 Screen and Display
Huawei has 5"  screen as compared to Nexus 5's 4.95". Both the phones have similar pixels, that is 1,920 x 1, 080. PPI or pixel per inch are also similar. Both the phones sport IPS LCD.
RAM and CPU
Google has more robust CPU, with 2.3 Ghz in Nexus 5. The Huawei has a little less robust at 1.8 Ghz. Both the phone has same amount of RAM, that is 2GB, although.
Dimensions and Weight
the Ascend 7 has dimensions of 139.8 x 68.8 x 6.5 mm size. The Googles Nexus 5 has almost similar dimensions except the thickness which is 8.6 mm, the width and breadth are 137.8 x 69. 2 mm. The
The Ascend P7 feels like a flat out and lighter version of iPhone.
Battery and Power
Huawei has won the battle in this aspect. Huawei has 2,500 mAh. But unfortunately this transferred into power per say due to some reasons. Huawei admitted its phone will get 14 hours of talk time from fully charged battery as compared to Nexus 5's seventeen hours.
Cameras
Huawei Ascend P7 beats Nexu 5 in this arena. 8 Megapixels front camera and rear camera of 13 Megapixels, Ascend 7 beats with a wide margins. Nexus 5, has front camera of 1.3 megapixels and rear camera of 8 megapixels.
 Memory and Pricing
Huawei priced its Ascend P7 at €449 or £367, although UK price has yet to be announced and not certain. Google priced its phone at £299s , which has been hailed keeping in view its high-specs. Both the phones has memory of 16GB. Nexus 5 can be extended to 32 GB.
Huawei outshines the Nexus 5 in terms of camera technology, whereas the Google's Nexus 5 with high-specs and less price seems instant choice for buyers.