Nexus 5 and MUI 6 combination looks Great
Nexus phones are not just favorite of the geeks and techies but are also favorites of the devs. Xiaomi's MIUI, one of the most classy and sexy ROM currently available in the market. When both come together, the sparks are inevitable.
Today, the latest version of MIUI 6 has been initially completed for Nexus 5, the core based on Android 4.4.4 KTU84P.
MIUI 6 for Nexus 5 is still in the beta stage, people are invited to join the experience of Xiaomi, interested can apply here .
Because screenshots only show the lock screen, home screen and system version cases (3.31 compile the latest version) so ROM Brush Pack has not publicly released, it is not clear to what extent is it ready, but certainly it looks sexy.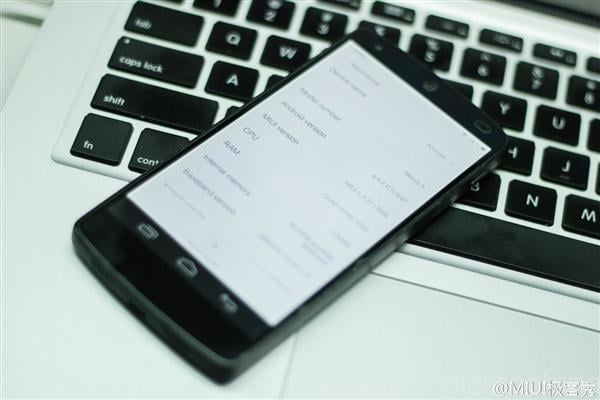 Do let us know what you think about it in the comment section below.