Xiaomi Red Mi Note may run MIUI 6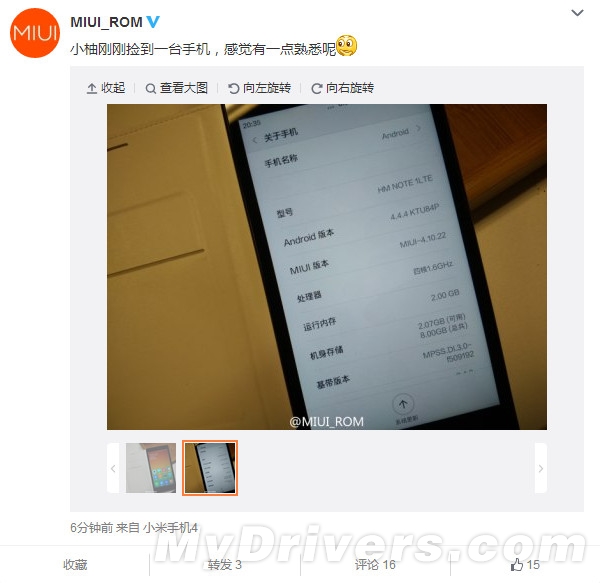 So far, out of Xiaomi's products, only the Mi4, Mi3, Mi2/2S, and MI2A can run the MIUI 6 operating system.The Xiaomi Red Mi and Red Mi Note are the only ones that have not been able to try it until now.
@MIUI_ROM released a photo that showed what appeared to be the MIUI 6 running on the Xiaomi Red Mi Note, specifically, the Red Mi Note Enhanced Edition. The OS is based on the Android 4.4.4 and is the MIUI version 4.10.22.
As of now, Xiaomi has not announced when Red Mi Note users can upgrade their operating systems, but based on this photo, it looks like it could happen sooner than you think.