Apple iPad Pro prototype is leaked with 12,9 inch screen size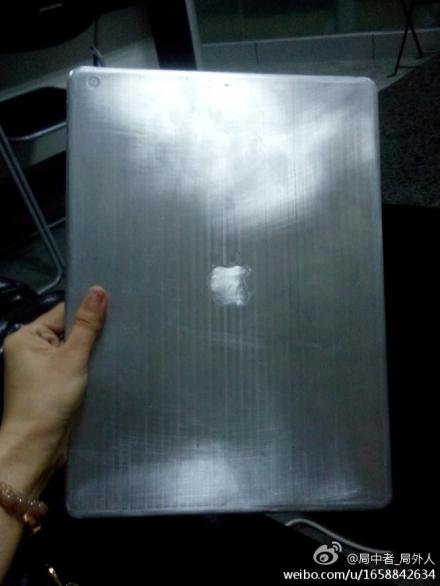 According to recent rumor, Apple is canceled to released the iPad Pro tablet device, but now we have a leaked picture of upcoming iPad Pro tablet device which has 12,9 inch screen size.

Alleged iPad Pro model shows what the giant tablet might look like in-hand, the picture is spread from Chinese micro-blogging website, Weibo, that showing the iPad Pro device is covered with full metal body material.
The prototype of iPad Pro is loking bigger than we expected and there is an Apple logo on the rear body, the screen size is look similar with the Apple MacBook Air that has 13 inch screen size and quiet larger than regular iPad that has 9,7 inch screen size.
The rumor about iPad Pro has been spread out since July last year, but this tablet device will be available and launched in the market on 2015, the tablet is rumored will be has similar design with the current iPad. So what do you think?