Vido W11C, the colorful Windows 8 tablet device that offers with only 1999 yuan ($320 USD)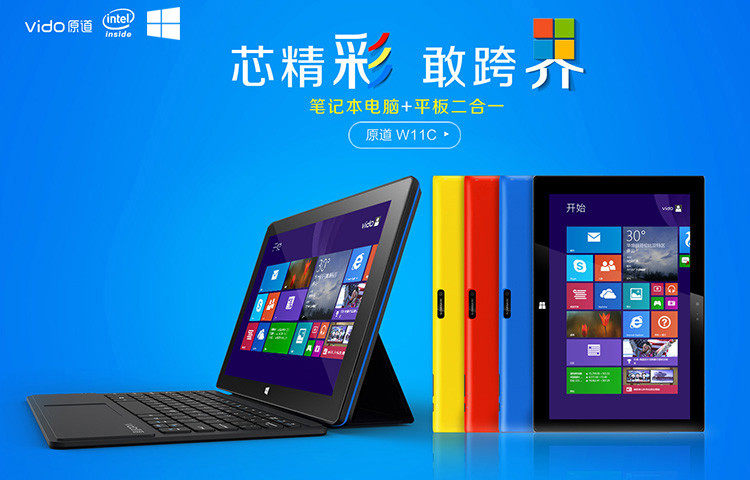 Vido is one of Chinese electronic manufacturer that has launch several tablet device recently, at conference in Beijing Vido has launch their new tablet device such as Vido W10 Pro, Vido W11 Pro and W11C.

While Vido W10 Pro is the upgrade version from previous model, and W11 Pro is also upgrade version from the previous model, but now we have the Vido W11C, this is the one of Windows 8 tablet device that powered by Intel chipset.
Vido W11C has 10.1 inch screen size with 1920 x 1200 IPS AUO screen, the tablet is sports with 2GB of RAM and 64GB of internal storage. This tablet is running WIndows 8.1.2 operating system, this is the new platform from Windows, and interestingly, this tablet is using 8400 mAh battery capacity.
This tablet is also preinstalled with GPS application, support for memory card expansion, has gyro and light sensor. And the 64GB version is offers for only 1,999 yuan or around $320 USD price tag in JingDong Mall.