Microsoft released the new Lumia 638 to Chinese market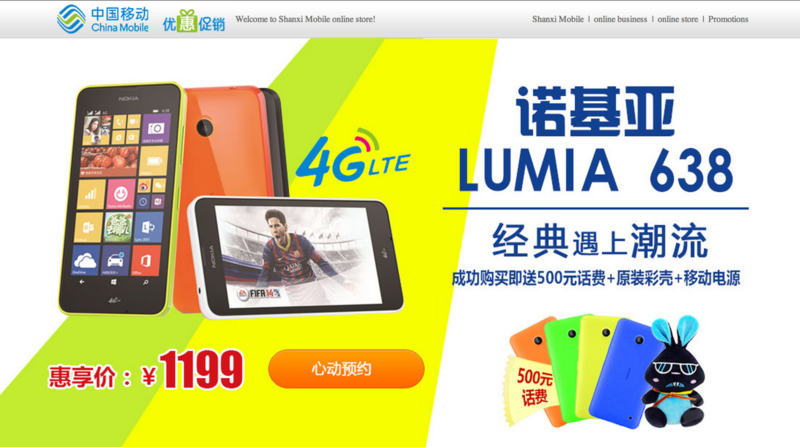 Microsoft has been released the new Lumia 638 smartphone to Chinese market, the phone is running the Windows Phone 6.1 operating system.

The new Lumia 638 is the new variant from Lumia 630 and Lumia 635. Microsoft has open the preorder through the Shanxy Mobile and offers with the 1,199 yuan proce tag or about $191 USD price tag per unit.
Interestingly, this phone has 4G connectivity and also support for dual SIM card slot and has dual standby. The new Lumia 635 is also sports with 1GB of RAM, and comes with 4,5 inch screen size with 854 x 480 pixel resolution.
The new Lumia 635 is powered by Qualcomm Snapdragon 400 quad-core processor that running on 1,2GHz clock-speed, the phone is also has 8GB of internal memory and has 5 megapixel camera and powering up with 1830 mAh battery capacity.