Mediatek's new MT6595 and MT6290 chipsets debut at GSMA Expo
At the GSM Association Expo, Chinese electronic companies showed their new products to the world. One of those was Mediatek's new chipsets, the MT6920 and MT6595.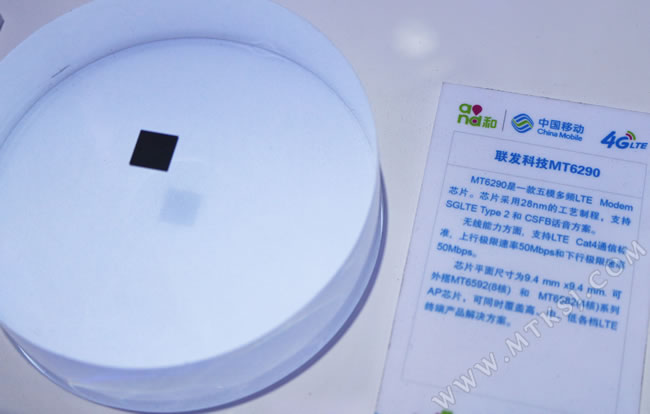 The MT6920 is Mediatek's newest LTE Modem chip. Several of them already went through storage tests conducted by China Mobile. It supports TD-LTE/FDD-LTE/TD-SCDMA/WCDMA/GSM and current LTE Cat 4 standards. It can provide, at most, 50Mbps/150Mbps of internet speed, and supports CSFB and SG-LTE voice solutions. The chip was designed using 28nm craftsmanship and its size is about 9.4 x 9.4mm.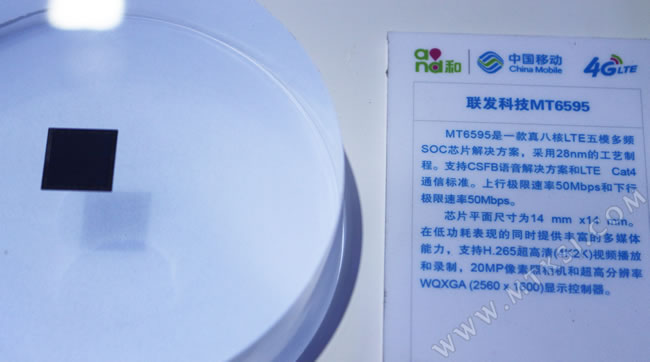 The MT6595 also supports five-mode multifrequency like the MT6920. It has also integrated the LTE modem. It's about 14 x 14 mm.
The MT6595 chipset consists of four A17 cores and 4A7 cores. It's the first octa-core LTE chip in the world and also supports the 4k2k media player, recorder, and H.265 coding. It also supports 2K display screens and cameras with up to 20mP resolution as well as DDR3 memory, eMMC 5.0 and USB3.0 standards.
As warehouse tests finish, high-end products using MTK's 4G solutions will surely make their debut.