Presale of the Colorfly G783 Q1 tablet has started, has a 7.9-inch screen and costs 899 RMB (144.34 USD)
Presales for Colorfly's newest products have begun in the company's official section at Tmall flagship stores.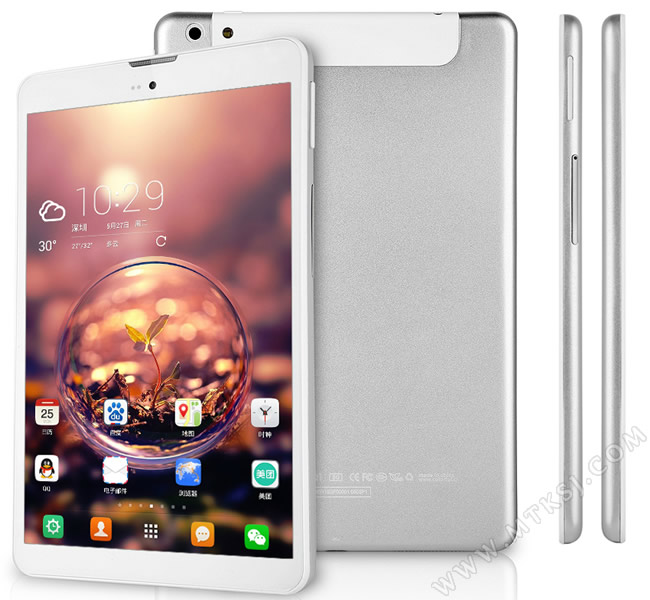 As the name implies, the G783 Q1 is an upgrade version of the G782 Q1. Both are practically the same. There is barely any difference between the both of them. For example, on the back of the G783 Q1 is a white panel that could be taken off. Furthermore, there is a phone receiver above the display screen for phone calls. The G781/782 does not have these. It's also interesting to note that the user can insert a SIM card in the side of the G783 Q1. The slot is designed like a drawer. Not a lot of phones and tablets that can be used for phone calls have this.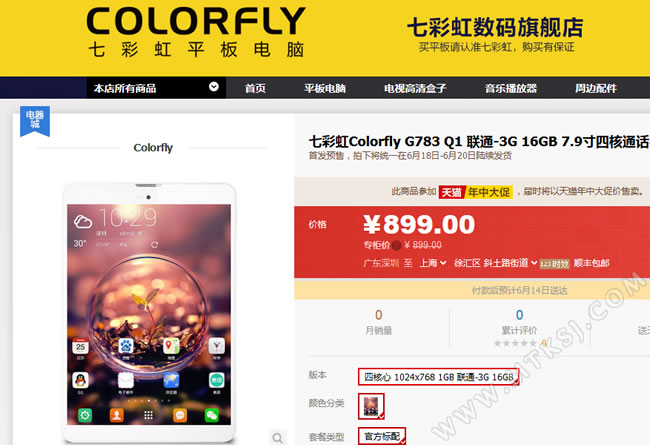 The Colorfly G783 uses the MTK MT8382 quad-core processor. Its CPU has a main frequency of 1.3GHz. It also supports WCDMA/GSM dual mode. It also has WIFI, GPS, and Blue Ray. It has 1GB RAM and 16GB memory space, a 7.0 inch screen with 1024 x 768 resolution and uses capacitive touch screen. It also has a 2mP/5mP dual camera, and its operating system is based on the Android 4.2.
The G783 Q1 currently costs 899 RMB and will be shipped to stores on June 20 at the latest.