The new iPhone 6 rumor is rolling out; Design, Configuration and Price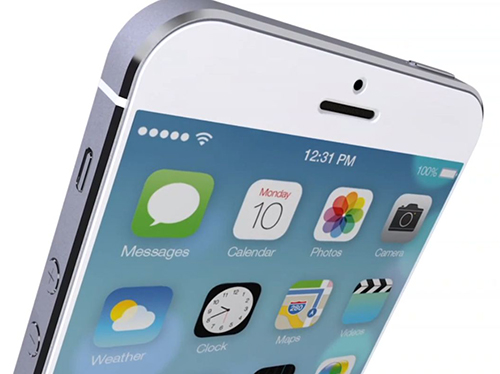 Apple is ready to release their new flagship smartphone, Apple iPhone 6. The new products cycle is always routine to release on fall. According to rumors, the upcoming iPhone 6bwill be comes with the nice features, powerfull specs and new design aspect, here is the new rumors.

Design: longer, wider, thinner
According to industry insider, Apple iPhone6 will comes with 4.7 inches screen size, comes with thinner body (It is reported that the body thickness between 5.58-6.1mm), and has 13.8cm of length body, 6.7cm of width, and iPhone 5S length, width and thickness were 12.38cm, 5.86cm and 7.6mm.
In addition, there are media reports that Apple will equipped with Touch ID fingerprint scanner will function in a small margin in iPhone 6 ​​upgrade. The latest figure from exposure, Apple iPhone 6 ​power button will transfer the phone to the right of the top mobile phone by the location. In addition, there is news that this device will also support with waterproof function.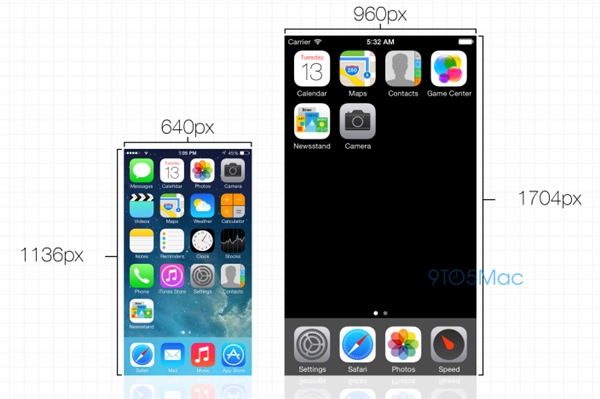 Display: 4.7-inch display + sapphire glass
Sources said Apple iPhone 6 ​​will packs with 4.7-inch display. We all know that Apple does not like to let on the iPhone screen "packed" pixel, but rather uses a "retina" display, the screen compared to other Android flagship smartphone, the lower pixel density, but for the human eye, the resolution is high enough.
It is reported that Apple iPhone 6 ​​display will packs with a resolution of 966 x 1600 (16:10, 398 ppi). However, Apple Insider, Sonny Dickson does not agree with that figure, he thinks Apple iPhone 6 will has ​​screen pixel density of 389 ppi, and 9to5Mac website said, iPhone 6 ​​display with a resolution of 1704 x 960 (or 416 ppi).
In addition, we need to note is that Apple spared no expense to carry out his sapphire glass display development. Perhaps Apple will use this material in iPhone 6 devices. Sapphire glass has been used in iPhone 5S, and for the protection of cellphone cameras and Touch ID. Compared to the gorilla glass, sapphire glass has ability to handle the scratch.
Camera and processor
The sources said that Apple iPhone 6 ​​camera pixels will more better. In addition, iPhone6 ​​camera is also has optical image stabilization technology. Sonny Dickson Bao Liu said, iPhone 6 will be powered by A8 2.6GHz processor. While the iPhone 5S is used 1.3GHz, 64-bit A7 processor, it is difficult to believe that Apple will make such a big "jump". According to 9to5Mac website reported that Apple iPhone 6 ​​processor will do a minor upgrade, will focus on improving efficiency.
NFC, wireless charging and Category 6 for LTE connectivity
According to Apple Insider website, Apple iPhone 6 ​​will support NFC and wireless charging. The NFC chip can be implanted in iPhone 6 and will facilitate mobile payments. For wireless charging, there is no reference standard messages used by Apple.
In addition, the informed sources, Apple iPhone 6 ​​will support faster data transfer. iPhone 5S can support speeds up to 150Mbps with Category 4 LTE wireless, and iPhone 6 ​​is expected to support 300Mbps for Category 6 LTE.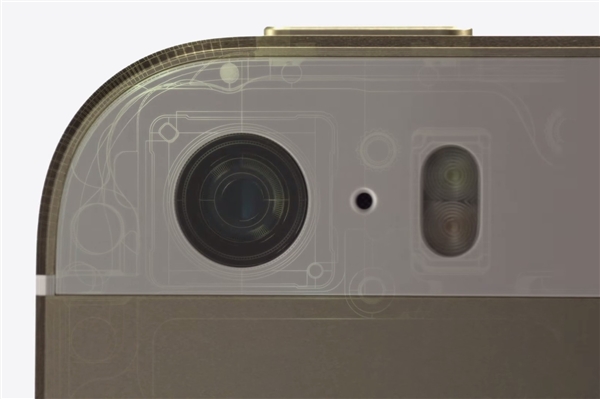 The new HD audio headphones
Apple has sucessfully to acuire Beat electronics, so we expect that Apple to make improvements to headphones. It is reported that Apple is preparing to build a new iPhone 6 ​​phone headset. But now the problem is that in the former iPhone 6 ​​release, Apple needs to be able to absorb Beats technology.
Another source said that Apple might use 3.5 mm audio jack, using the Lightning interfaces developed independently. The aim is to improve the audio quality of Apple.
It is said that Apple will upgrade iTunes store, allowing high-definition audio playback. Apple has its reasons to do so, because iOS 7 music player function has its limitations, and even third-party applications also can not help. It is reported that Apple's iOS will change all that.
Enhanced Multitasking support
According to foreign media reports, the next-beneration Apple's  iOS 8 will bring a split screen multitasking on the iPad, which means the iPad tablet and Windows 8 will be the same as the two applications can be executed simultaneously. It is unclear whether Apple will use this feature in the iPhone 6.
At WWDC 2014, Apple exec has talked about its "persistent" philosophy, this idea suggests Apple iPhone 6 ​​multitasking functions. In short, users can seamlessly transfer between iOS device core functionality, such as users on the iPhone received a phone can easily be transferred to the iPad, text messages and e-mail too.
Siri voice assistant
In this year's Apple WWDC conference officially launched a new version of Siri. Added a new version of Siri voice activation feature, the users is no need to press the key entity will be able to activate Siri, but just say "Hey, Siri" you can put it wakes up, which is similar with Google launched "OK, Google" command. In addition, the new version of Siri also joined the music recognition feature. Apple has announced a partnership with music recognition service provider Shazam, so that Siri can identify the song. Several other new features include the ability to add iTunes to buy and streaming voice recognition.
Price and release date
Famous Wall Street bank investment, Jefferies analyst Peter Misek in the latest research report said tah Apple has begun negotiations with the operator, plans to raise the price of iPhone 6 is $100 USD. If the price is really $100 USD, then the iPhone 6 contract price will be $299 (about 1,870 yuan), and the price without contract is may $749 USD (about 4660 yuan).
However, Misek said that the initial response operators are "No!". Reuters reports that Apple will be released iPhone 6 in August ​​instead of September.