A teardown of the Huawei Honor 6
The Honor 6 uses the Kiring 920 which is made up of four A15 cores and four A7 cores. Its GPU is the Mali-T628. This phone also sports a 5-inch 1080p touch screen, with 3GB RAM and 16/32GB internal memory space. It also has a 5mp/13mp dual-camera. Its operating system is the Android 4.4.2 and is powered. Lastly, it's powered by a 3100 mAh battery.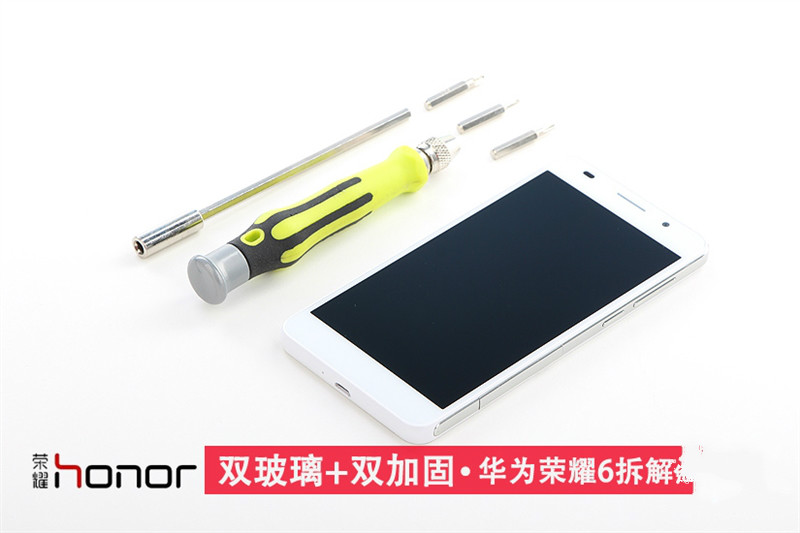 Double-glass + double-reinforcement —- The Huawei Honor 6 disasembled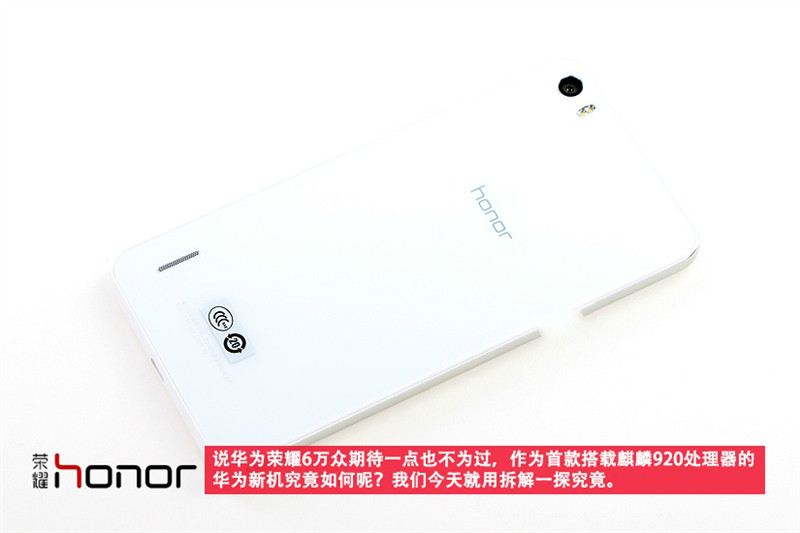 So How's the first cell phone to use the Kirin 920? Let's check it out!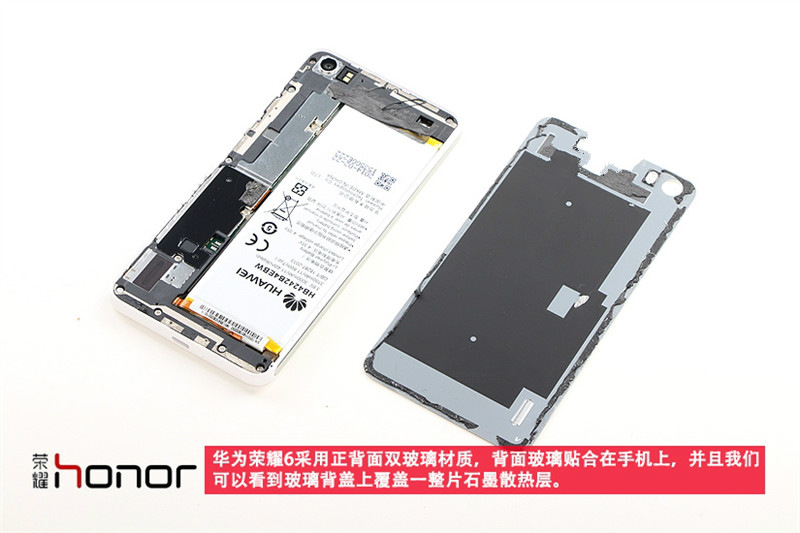 Both sides are made of glass which is covered with a thermal pad.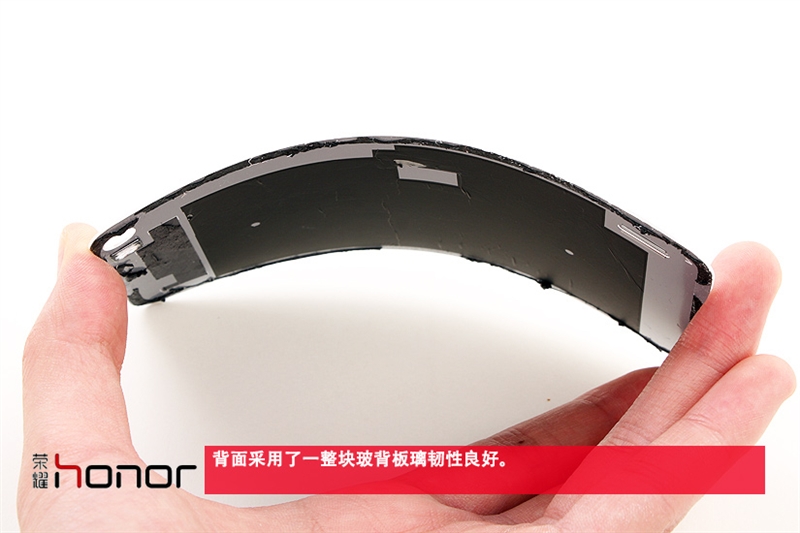 The glass in the back is quite strong.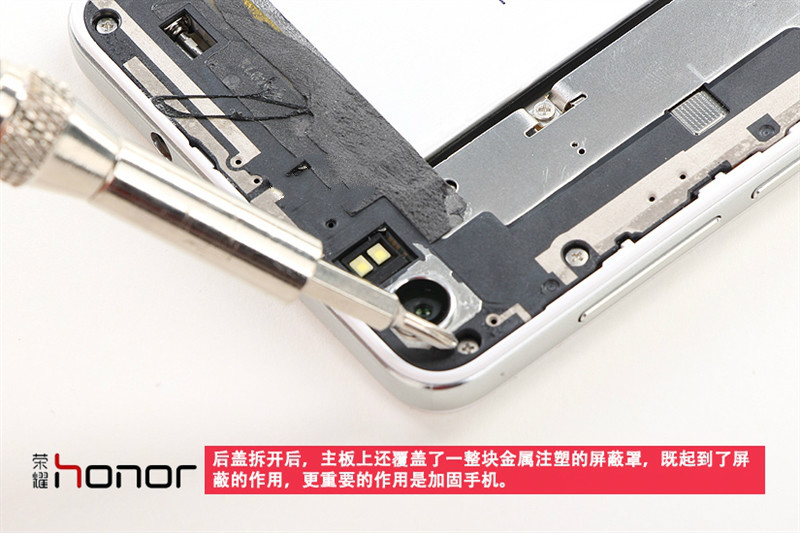 The motherboard is covered with a metallic shielding case, which, other than protecting the motherboard, makes the phone sturdier.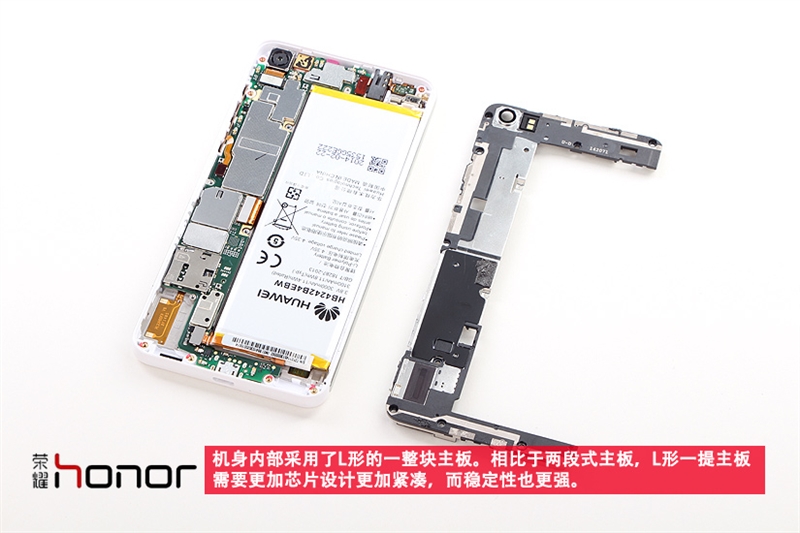 Inside the phone, it sues an L-type motherboard. More chips needed and the phone needs to be more compact to increase stability.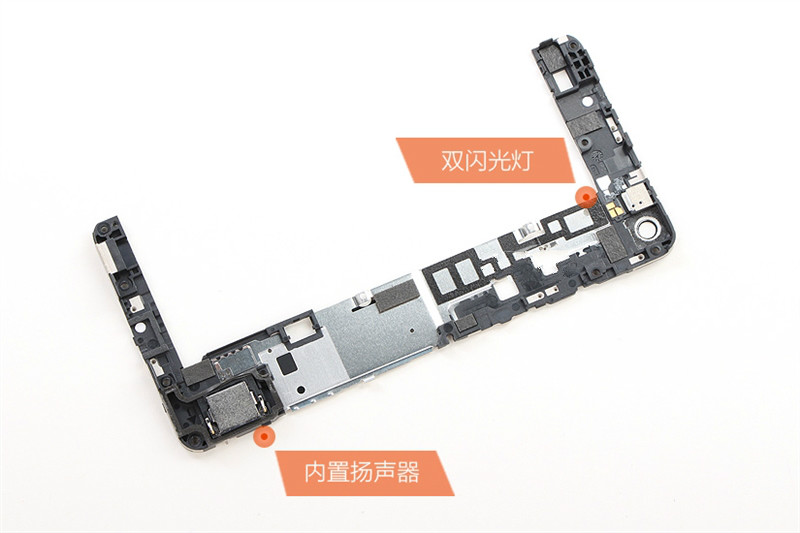 Top: dual flashlight
Bottom: Speaker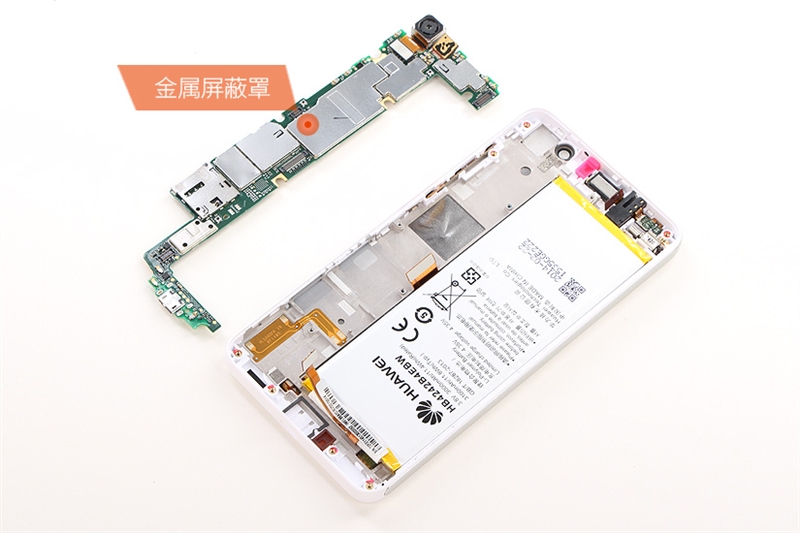 Metal shielding case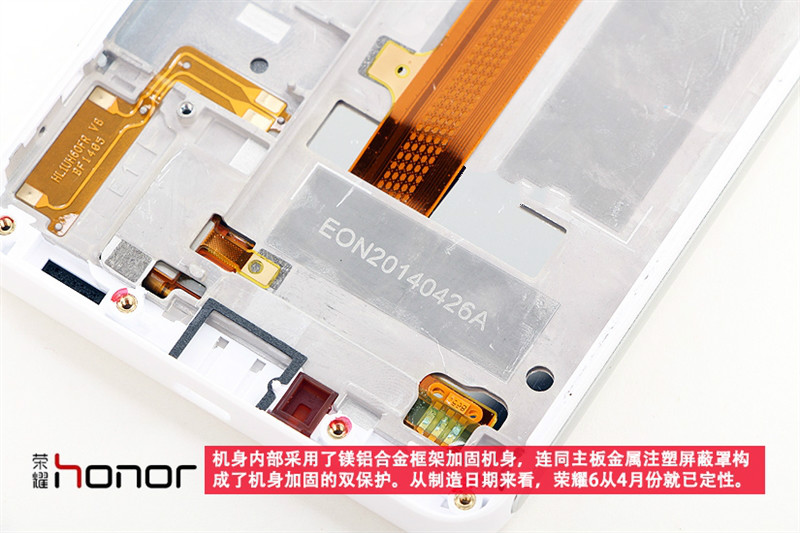 In addition to the shielding case, the phone is reinforced by a duralium case as well. According to the date it was produced, this was determined in June.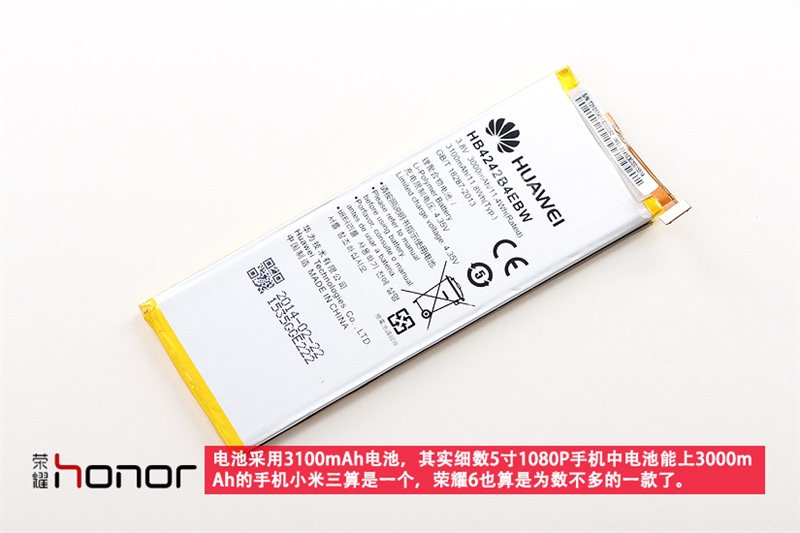 The Honor 6 uses a 3100mAh battery, making it one of the few cell phones with a 5-inch 1080p screen to use a battery with more than 3000mAh.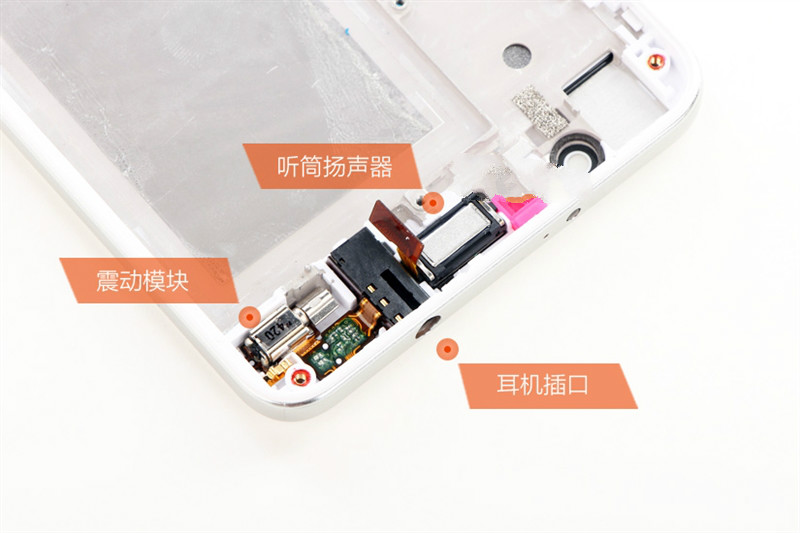 Left: Vibrator
Middle: speaker
Right: earphone port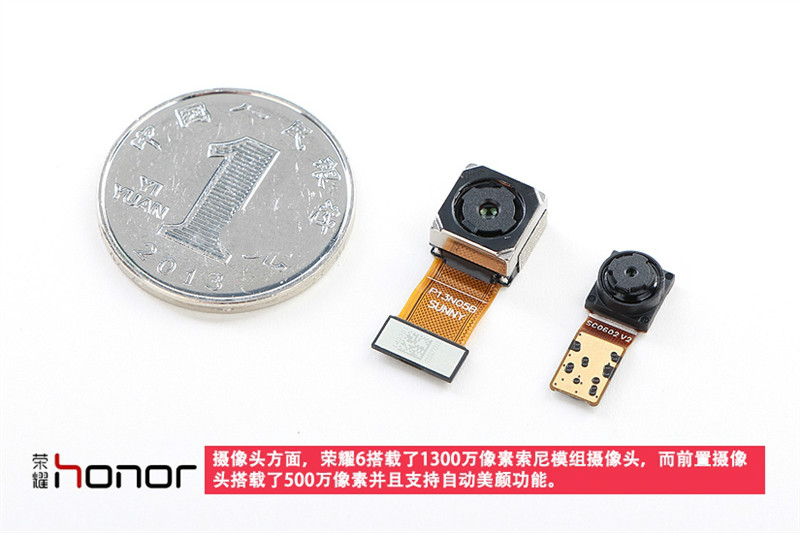 It sports a 5mp/13mp Sony dual-camera and supports automatic beautification function.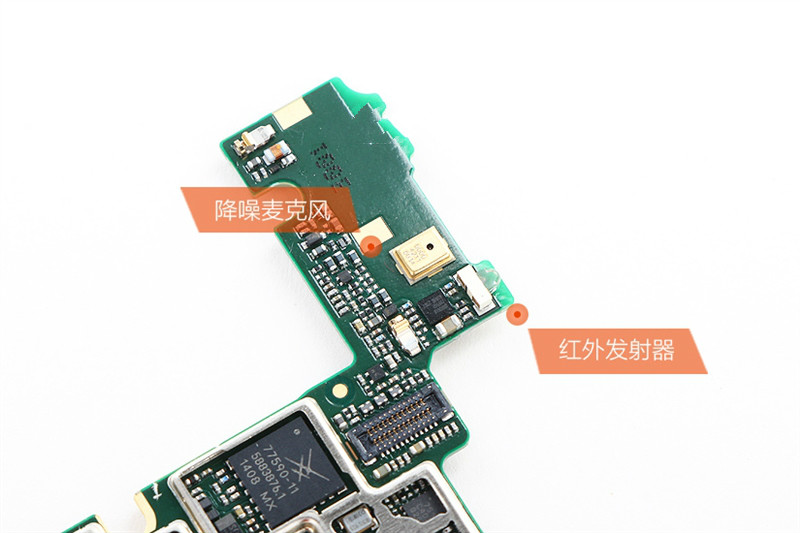 Middle: Noise-cancelling microphone
Right: Infrared transmitter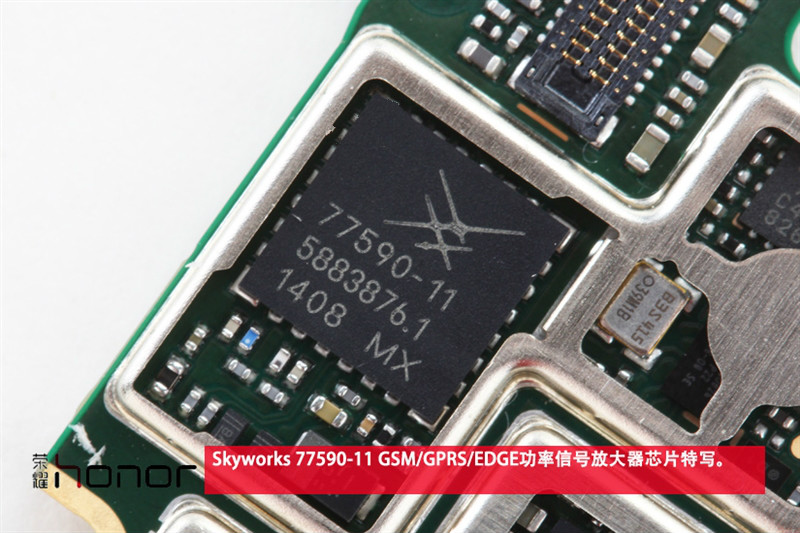 A close-up of the Skyworks 77590-11 GSM/GPRS/EDGE chipset.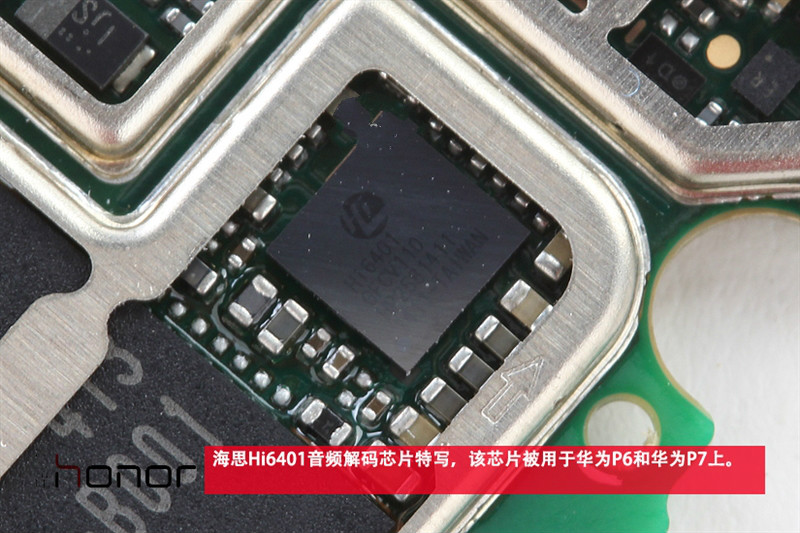 Close-up of the HiSi Hi6401 audio chip. Both the Huawei P6 and P7 use it.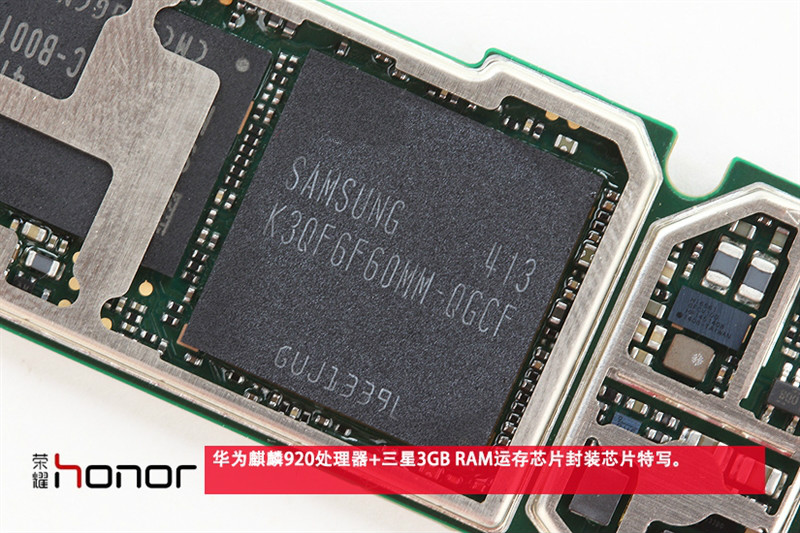 Kirin 920 + Samsung's 3GB RAM chip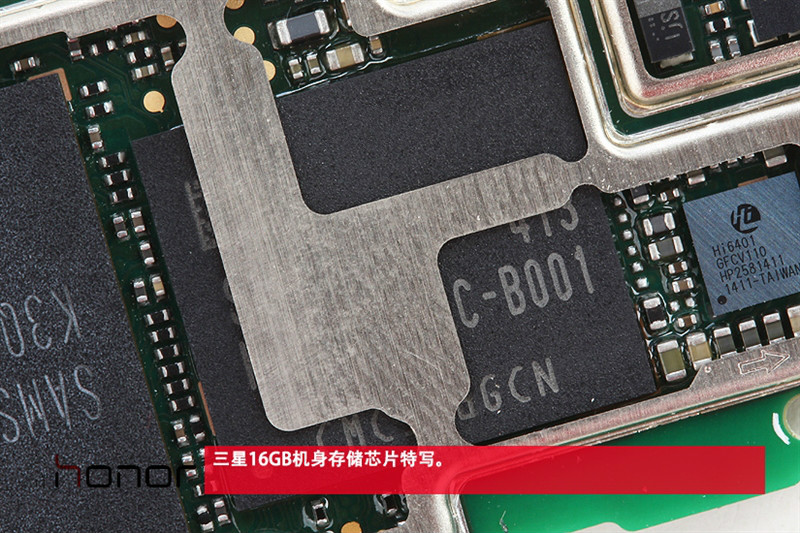 Samsung's 16GB internal memory storage chip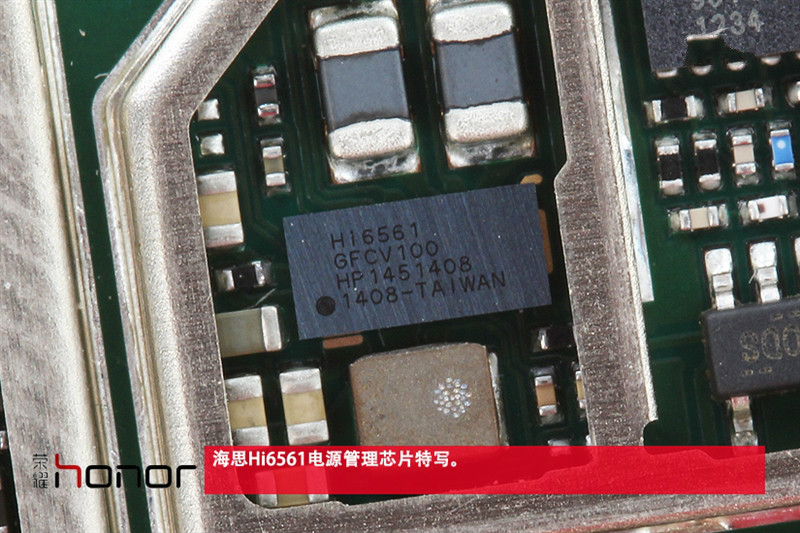 The Hi6561 power management chip.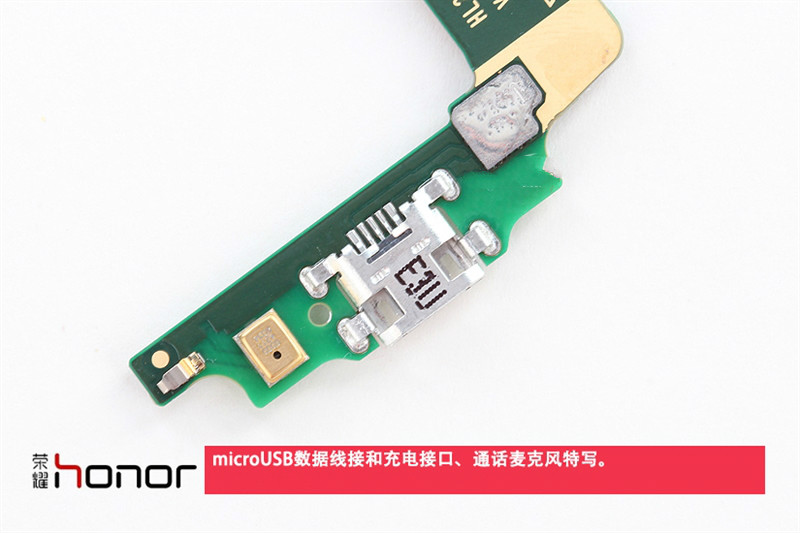 MicroUSB port, recharging port, and speaker phone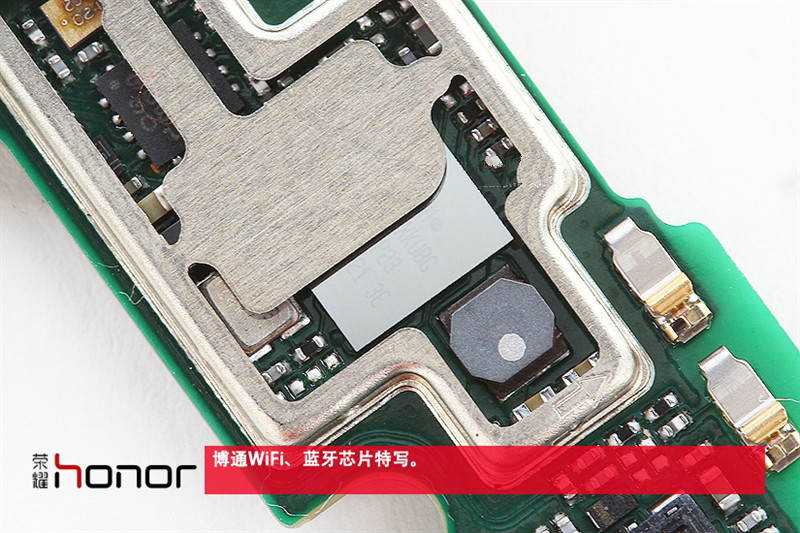 WiFi and Blu Ray chips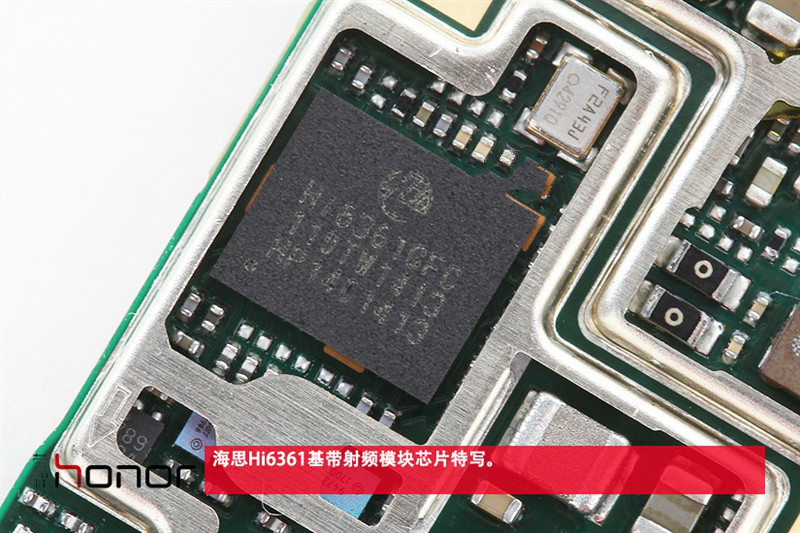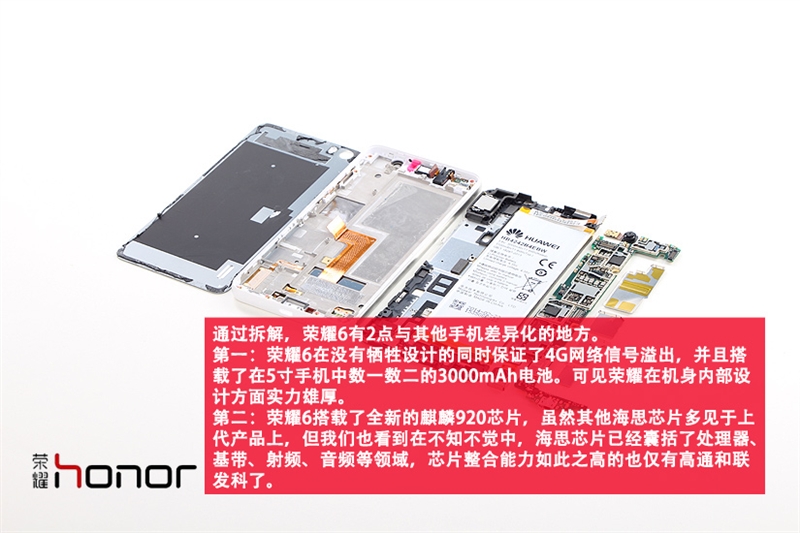 Unlike other cell phones:
The Honor 6 guarantees 4G signal overflow, and uses a 3000mAh battery.
The Honor 6 uses the new Kirin 920 processor.