New Mediatek 6795 should be in Chinese smartphones early next year.
Mediatek have announced the new MT6795 processor, and it's pretty special, putting the Snapdragon 801 to shame. The rumours of the new 64bit processors being able to match the Snapdragon 801 are one thing, now the 810 could be under threat from this new monster chipset. Following on from the leaked roadmap last week (see picture below) , which gave us a fleeting glimpse of the MT6795, we have some official details for you. Impressive details they are too.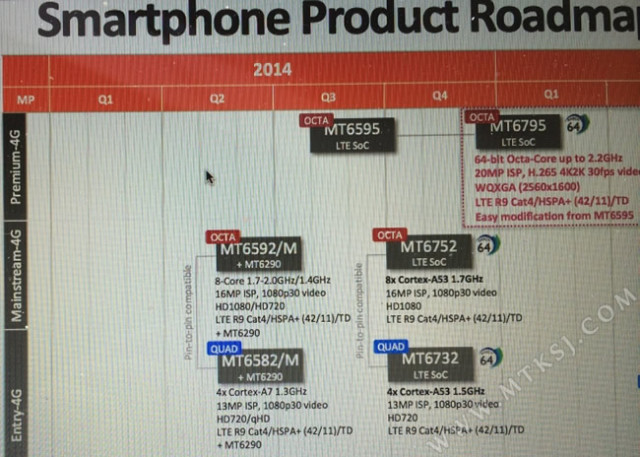 While Mediatek have stuck to the 28nm manufacturing processor model, they have used a 64bit octacore set-up, consisting of Cortex A53 cores and A57 cores. Although currently the listed specifications clock the MT6795 at 2.2 GHz, we're likely to get an upgraded 2.5GHz version also, nearer to launch.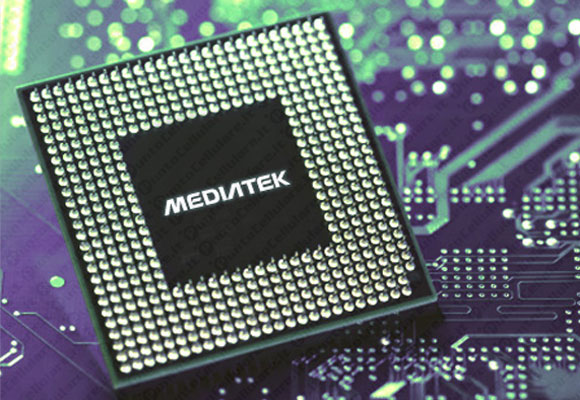 The GPU is a PowerV G6200, which we know is good enough, thanks to its similarity to the iPhone 5S hardware, but whether it will be as good as the Adreno 430 which comes with Qualcomm's Snapdragon 810 remains to be seen.
The processor supports dual channel LPDDR 933MHz memory, Qualcomm gets 64 bit LPDD4F 1600MHz. It also supports display resolution of up to 2560 x 1600, along with cameras up to 20MP, LTE, Glonass, GPS amongst others. Another huge plus is the new MT6795 is pin compatible with the MT6592, meaning that current smartphones could easily be upgraded to the new hardware.
The launch date is intended for the end of 2014, making it likely that first quarter flagship Chinese phones will have the MT6795. It looks as though the bar has been raised, and Qualcomm just might be a little worried.