The Xiaomi Mi 4's specs revealed: has a 5-inch display screen and costs 1999 RMB (322.08 USD)
There's only about a few weeks left until Xiaomi launches their newest installment in the Mi series, the Xiaomi Mi 4. Xiaomi will host a launch event for the Mi 4 along with their other new products on July 22.
In the meantime, new information has come out on the phone's specs. The Mi 4 uses a 5-inch 1080p display screen. Its processor is the Snapdragon 801 chipset (MSM8974AC) with 2.5GHz. It also sports a 5mp/13mp camera and its operating system is the MIUI V6 OS. The biggest changes in the phone are its mid-size frames and the fact that it was designed with a metal case. Hopefully, the Mi 4 supports 4G internet.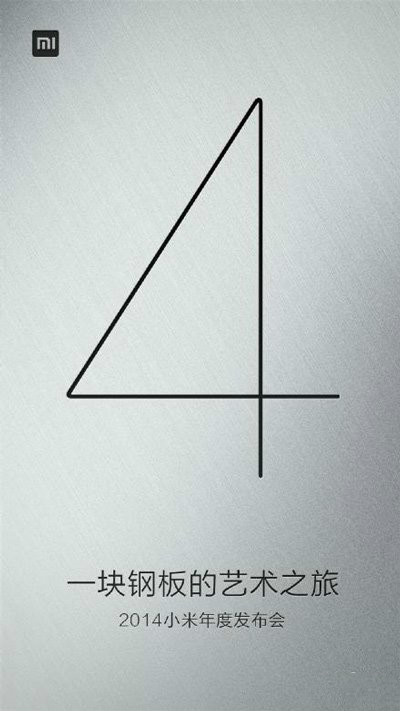 According to previous reports, the Mi 4's starting price is 1999 RMB.
In addition to the Mi 4, Xiaomi will launch the Hongmi Note 4G edition, Xiaomi Smart Armband, and the MIUI V6.