Revolution of Smartphone Display: Holographic Interaction to replace Naked Eye 3D
Today's smartphone market is relatively saturated, with few or no differences among smartphones. Of course, that is not to say that the hardware itself cannot satisfy people's needs; on the contrary, what we see today is the direct result of excessive hardware development. Under such circumstances, much anticipation is around the to-be released <Smart Holographic Phone> Eastar Takee.
What is the Smart Holographic Phone?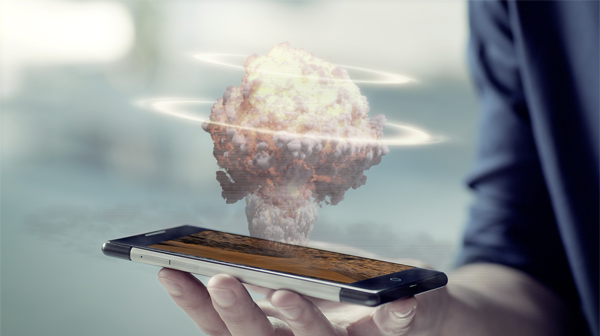 As most of our readers may not know what a smart holographic phone is, we would give you guys a quick introduction first.
Currently, most phones out there are configured with a touch screen, providing a enhanced user experience than the old-fashioned T9 keyboard. However, what we call "holographic display" is a type of display technology that can track the position of human eyes. It will then calculate the actual holographic image with the model of holographic image data  and respectively project the 3D image to the retinas of both left and right eyes, creating a feeling that it was a real object that the person is looking at.
This kind of holographic technology is based on the position of human eyes. But since it will not display everything simultaneously in the filed of view, it works better when only one person is viewing the image. As a result, we call it "Personal Holographic" or "Smart Holographic". To be more specific, holographic display can be categorized into physical holography (holographic film, laser holographic printing), digital holography ( projected laser holographic imaging) and computing holography (eyeball-tracking  holographic imaging, scenario-tracking holographic imaging).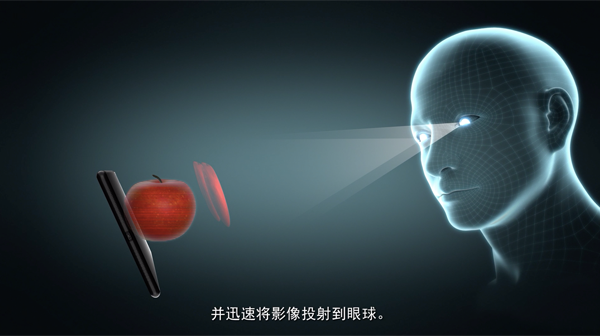 Laser holography is a method to record both the amplitude and the phase information in the light wave that reaches the film.  There are a number of variations of the basic method, but all holography requires laser light (strictly speaking light that is coherent over the object to be imaged) in order to construct the hologram. While in normal photography light, the film can only record the  intensity of light. With all the phase information contained in the original light reaching the film is lost, there is no such 3D effect of the film.
Where can Smart Holographic Phone be used?
You might think the holographic display is just like that in the sci-fi films, where you can view a content from every aspect by moving your finger in the air, or "action from a distance".  What exactly will this technology help us achieve? Read on to find out: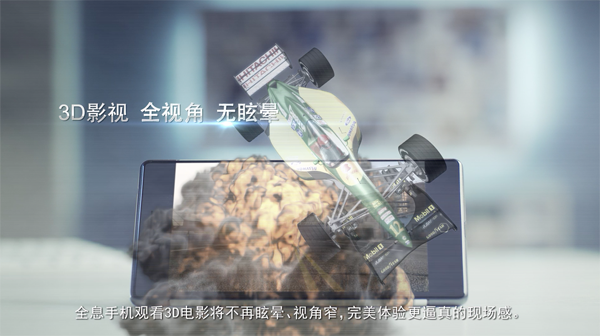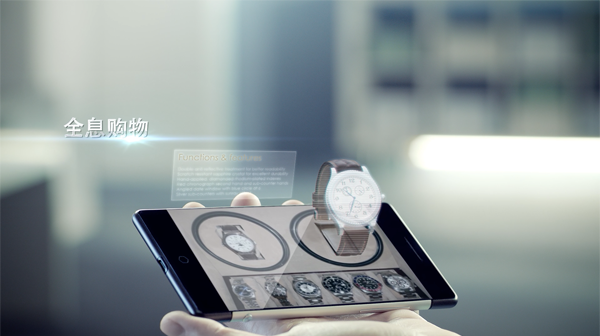 1. Holographic Navigation: while 2D display cannot show the complex road system, holographic display will offer users a better idea of what the traffic is like by displaying a 3D image.
2. While shopping online, we can view commodities from different aspects and see more details before we actually place an order.
3. Holographic display will make gaming experience more enjoyable by providing a life-like scene.
4. Different from 2D display, you will be able to really get "into" a film with holographic technology.
5. You will feel as if the person is just around you when making a video call.
6. The coolest thing may be that you can print a 3D self when connect your holographic phone with a 3D printer.
Any apps to go with the Smart Holographic Phone?
It is undeniable that the success of the iPhone is partly due to millions of apps in its App Store. Fascinating as the holographic technology may be, users are still wondering if there are other apps to go with the smart holographic phone. According to source, Eastar has set up a open platform for holographic apps to invite holographic app developer from around the globe. We do not the the number of partners or any achievements yet.
Difference between Holographic Display and Naked Eye 3D
Will the smart holographic phone be of real usage or is it jsut some stunt used by phone makers? We have seen many advertised their naked eye 3D phones, including LG Optimus 3D, LG P920, Sharp SH9298U, HTC X515m, Gionee GN868, ZOPO ZP200, etc. But holographic display relies on light intervene and diffraction to reproduce the 3D image of a project; while naked eye 3D uses the principle of grating, requiring the video source to be processed. The video source of naked eye 3D can be converted from 2D videos, but it requires viewers to be at a specific angle and distance in order to experience the 3D effect.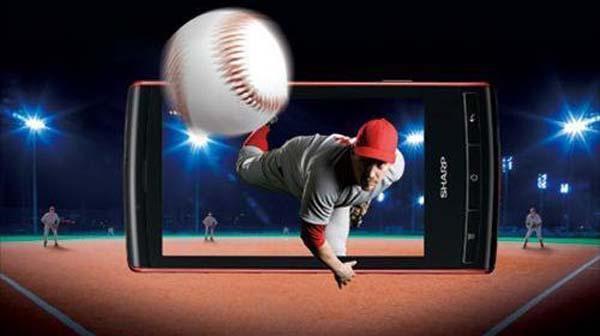 Even though the technology of naked eye 3D has improved greatly over the years, viewers still get dizzy when looking at the screen, some even feel vomitive. Such side effects negatively impacted user experience. As a result, the fascinating naked eye 3D  technology was more of a stunt than of any practical use.
As smartphone display has reached the resolution of 1080p and hardware configuration is becoming ever advanced, although there is no further space for display progress, smartphone makers are trying to find a way to differentiate themselves using the holographic display. As the holographic display can make users view a 3D virtual object when images of an object from different angles are projected above the screen, we have great confidence to believe that the holographic display technology will achieve a better market response than that of naked eye 3D.
Competitor to the Smart Holographic Phone: Fire Phone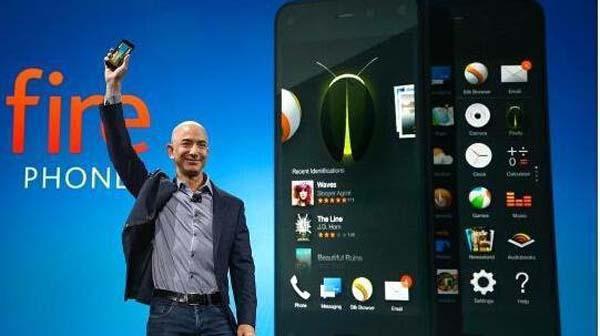 Before the official release of the Smart Holographic Phone, the market has already seen its strong competitor. Around three weeks earlier, Amazon has launched its Fire Phone. Except from its great service, its biggest selling point is the Dynamic Perspective. It constructs 3D images at 60 frames per second, and together with the help of several infrared sensors to  display the image in 3D. Compared to the naked eye 3D technology, the Dynamic Perspective of Fire Phone can change a picture's view as users move and tilt the phone around. However, this is not related to the holographic technology, but is still within the category of 2D display.
Amazon Fire Phone is configured a 4.7-inch HD LCD display, powered by 2.2 GHz Quad-core Snapdragon 800 CPU and Adreno 330 GPU, along with 2GB RAM. Its buttons are made of aluminum. It has a 13-megapixel rear camera, complete with OIS and a powerful f/2.0 lens, as well as a 2.1 MP front-facing camera.
Conclusion
Judging from current situation, the display technology of smartphones will surely undergo a revolution. Maybe we will experience a brand new interactive display in the near future. Hopefully that day will come soon.