Antutu releases information on Coolpad Daguan 5's hardware, uses Snapdragon 801 and 2K display screen
Today, Antutu released information on the latest phone in Coolpad's Daguan series, the Daguan 5. Its model number is "Coolpad 9971" and it sports a 2K display screen and the Snapdragon 801 processor.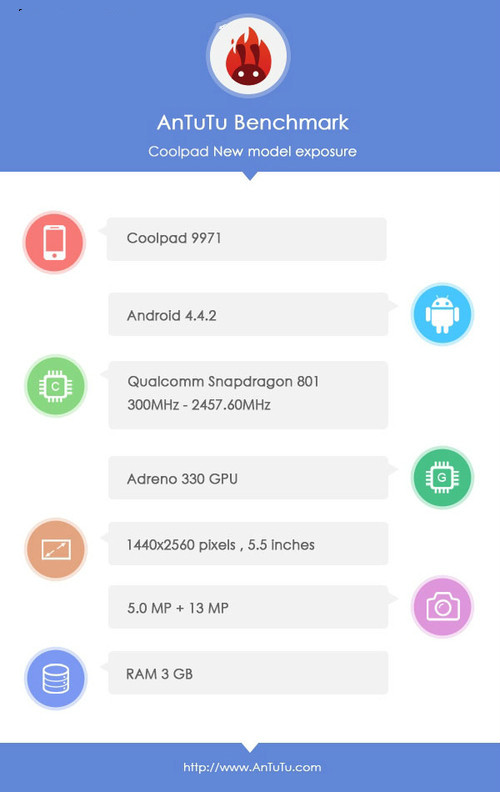 According to Antutu, the Coopad Daguan 5 uses the 2.5GHz Snapdragon 801 quad-core processor and sports a 5.5-inch display screen with 2560 x 1440 resolution. It also has 3GB RAM, a 5mp front-facing camera, and 13mp main camera. Its operating system is the Android 4.4.2 OS. However, it is also rumoured that the Daguan 5 will actually use a 6-inch display screen and a 20mp camera. It will be a while until we get the truth.