Manta 7X Full Specifications and hands on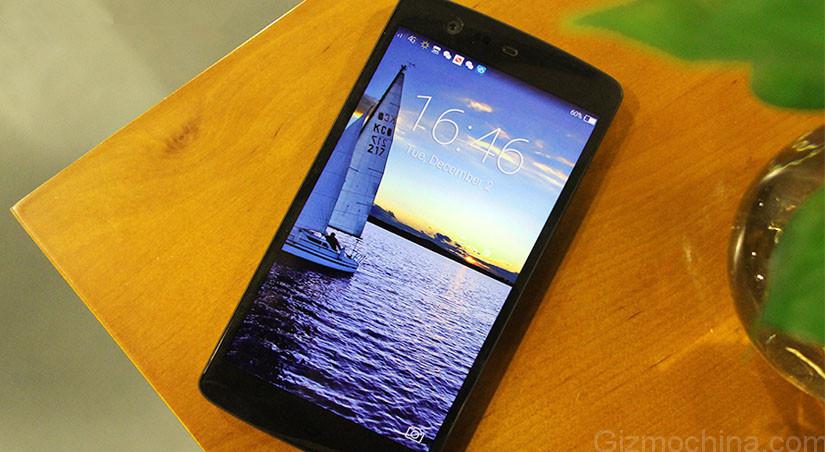 We have to admit that the bigger the display screens of smartphones are getting, the harder it gets for people to use them with one hand. The Manta 7X is not the only device that is said to have the best "one-handed" user experience, but it does not have physical buttons, so there must be something special about its user interface.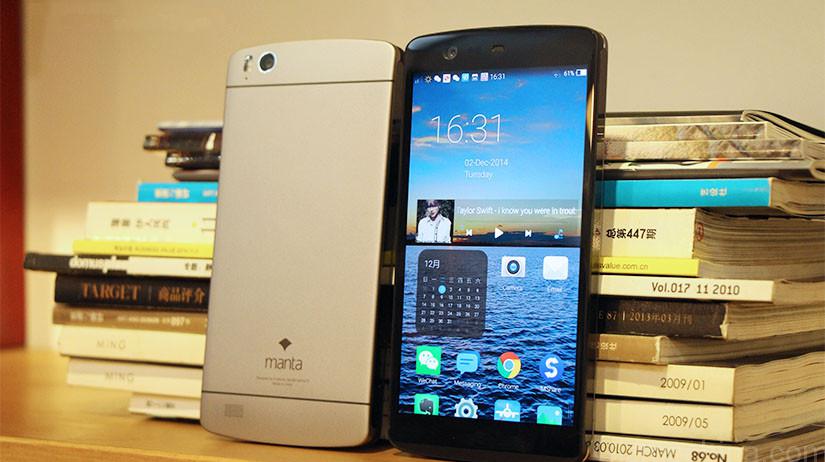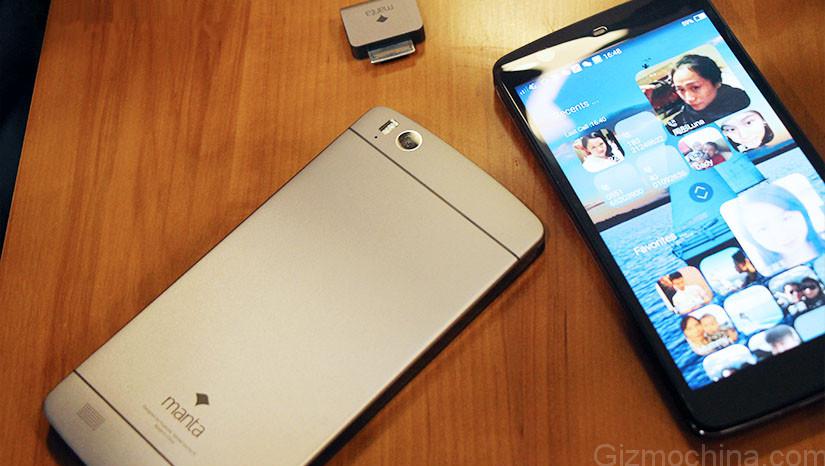 Regarding the hardware, the Manta 7X uses the Qualcomm Snapdragon 801 quad-core chipset and has 2GB RAM and 32GB ROM. It also sports a 5.5-inch Sharp "Hi colour" 1080p display screen as well as a front-facing 13mp dual-camera with a Sony 214 CMOS and dual-flash. It is powered by a 4200mAh battery and has support for 4G internet.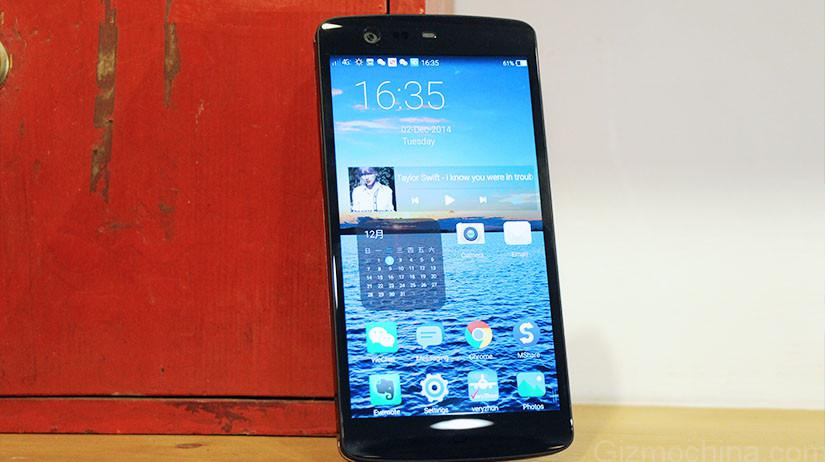 As said before, the Manta 7X sports a 5.5-inch Sony "Hi Colour" 1080p display screen with a 9H hardness. Not only does it have good color performance, it is also very strong and scratch-resistant.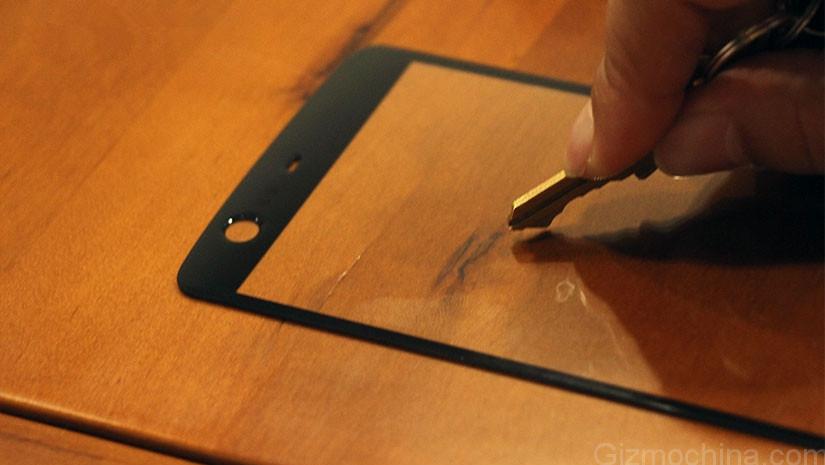 I scratched a key on the glass to test its durability, and so far, it there has not been any mark.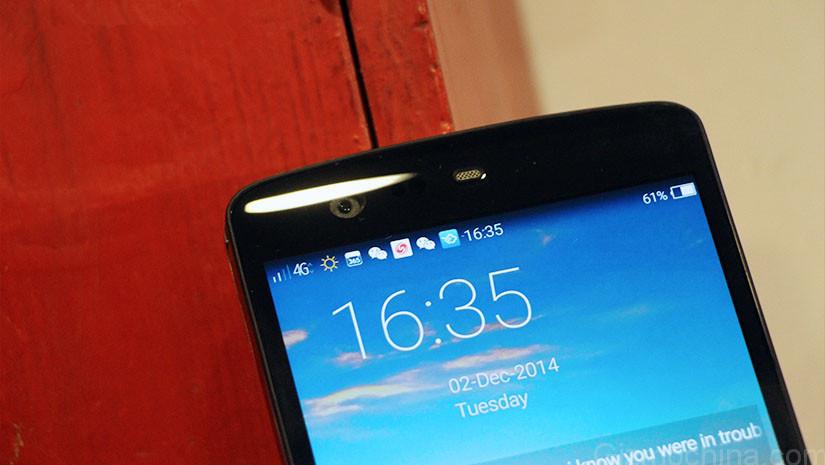 Here is another view of the front side of the Manta 7X. The 13mp front-facing camera comes with the Sony IMX214 sensor. Overall, the resolution for this camera is pretty good.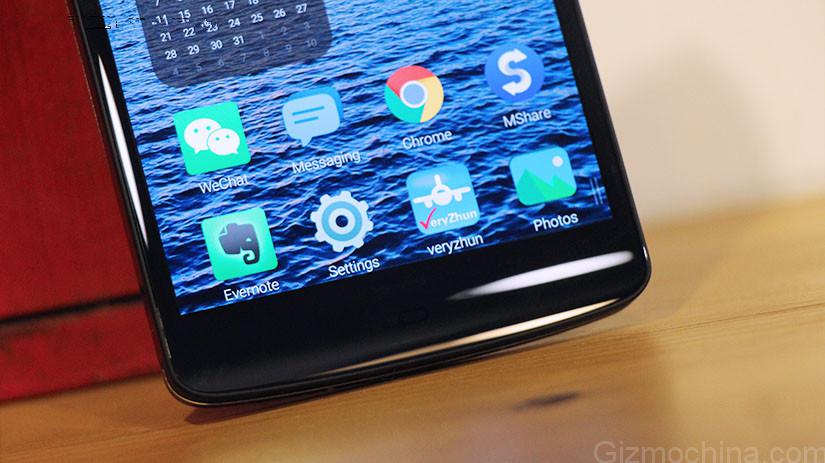 Here is a close-up of the base. The curved screen and design of the entire body is reminiscent of the Nexus 4. If you swipe your finger left to right here, you can unlock or wake up the display screen. If you swipe it upwards, you will go back to the Home interface.
This phone is 9.8mm thick.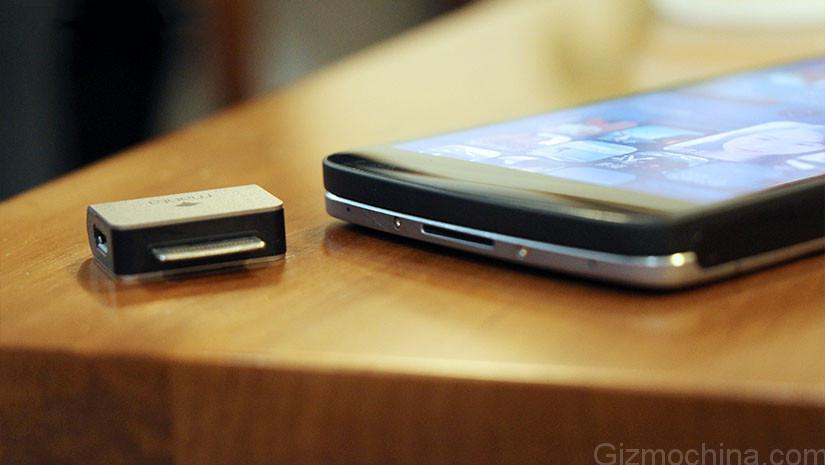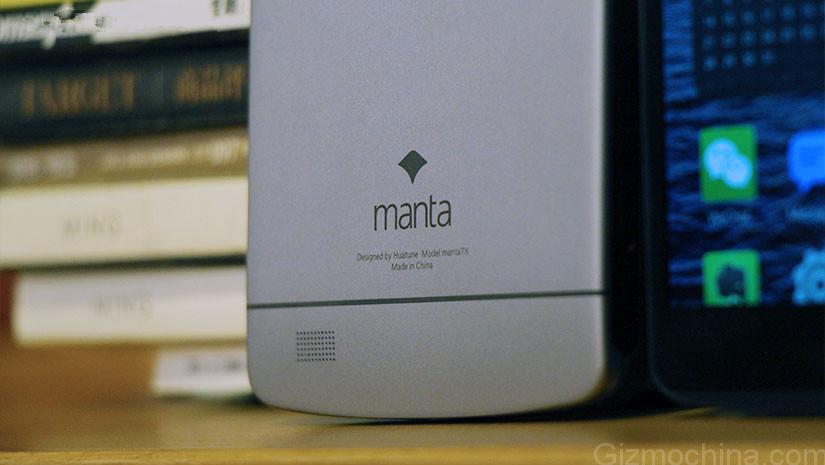 This phone uses a one-body design with its back made of metal. It is also powered by a 4200mAh battery. Not only does it have the highest battery capacity to date, but can also last for more than two years.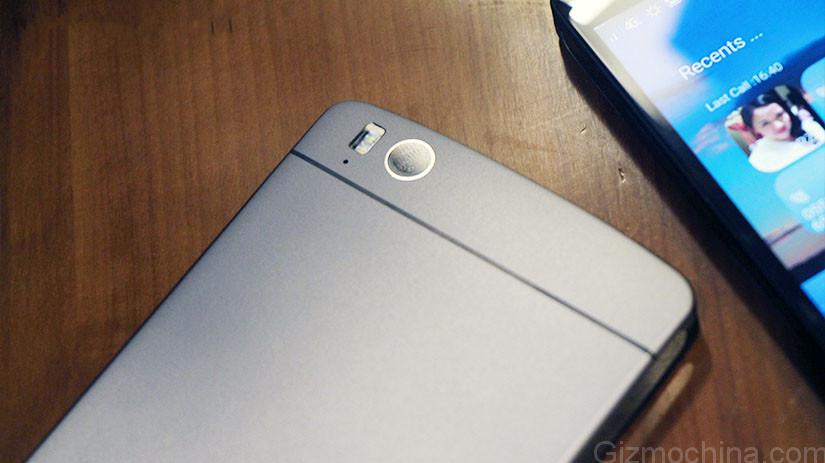 Here's a close-up of the Manta 7X's rear-facing camera. You can also see that it comes with dual-LED flash, which can help you take good photos when it is barely dark.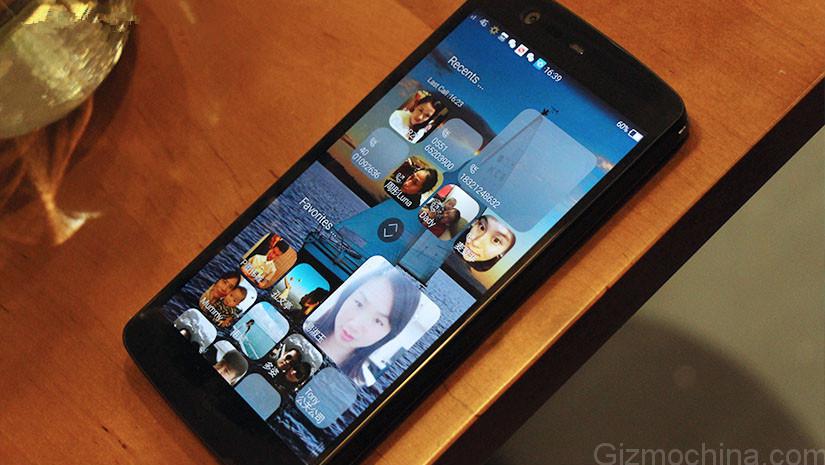 The Manta 7X uses the Android 4.4-based MO7 operating system. One of the things it could do is study how the user operates this OS.
No price and release date has been announced, but based on reports, this phone is heading for the high-end market, so do not expect it to be cheap.