Hover Camera Passport: A Selfie Drone That Identifies and Auto-Records Its Owner
by Habeeb Onawole Jan 4, 2017 2:20 am0
Selfie sticks are old-school already and selfie-drones are here to replace them. One of the products showcased at this year's on-going Consumer Electronic Show is the Hover Camera Passport (made by Zero Zero Robotics): a selfie-drone that identifies its owner and automatically start recording or taking photos.
The Hover Camera Passport was actually first announced last year. Then, you had to use the companion app to select an object you wanted the drone to track. But now, all you have to do is register your face via the app  during the initial setup and when next you bring out your drone, it scans for your face, locks on to it (and the rest of your body) and starts following and recording you. Want to take a selfie? All you have to do is raise your hand till the LED flashes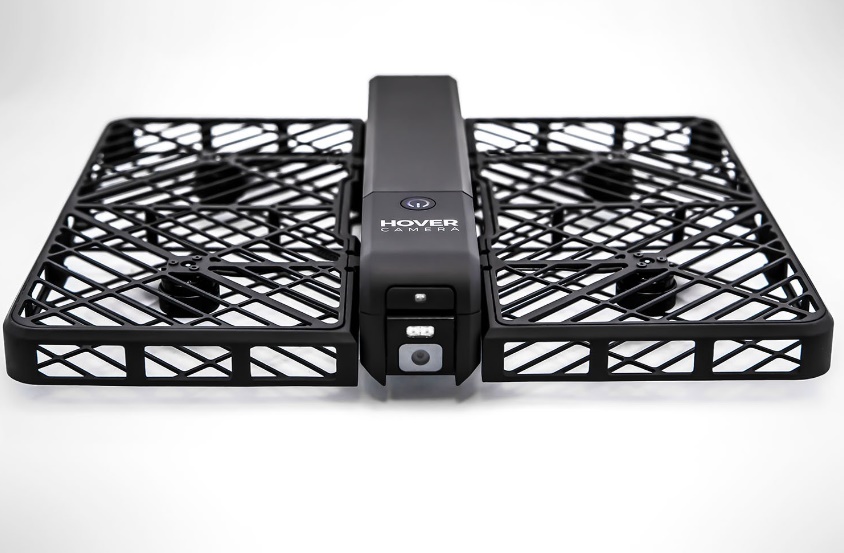 Hover Camera Passport Design and Specs
The Hover Camera Passport is lightweight and really portable. It weighs just 238 grams (242g including the battery) and its dimensions are 182 x 132 x 33 mm. Sporting a carbon fiber cage-like design protecting the quad-rotors that keep it airborne, the drone is also foldable and can easily fit into your bag.
There is a Snapdragon 801 SoC clocked at 2.3GHz that powers the drone. The Hover Camera Passport has a f/2.0 13MP camera that can record 4K videos at 30fps but also sports another camera underneath it that is used to calculate it's speed and position to help it maintain balance while hovering.
The Hover Camera Passport isn't a perfect device yet. Like most drones, battery life is still on the low side. You can get only 10-minutes of flying time from the 1360mAh battery before you are prompted with a low battery warning.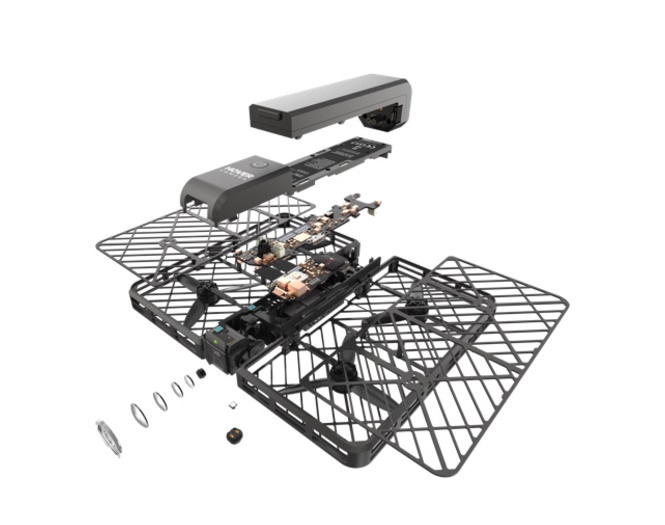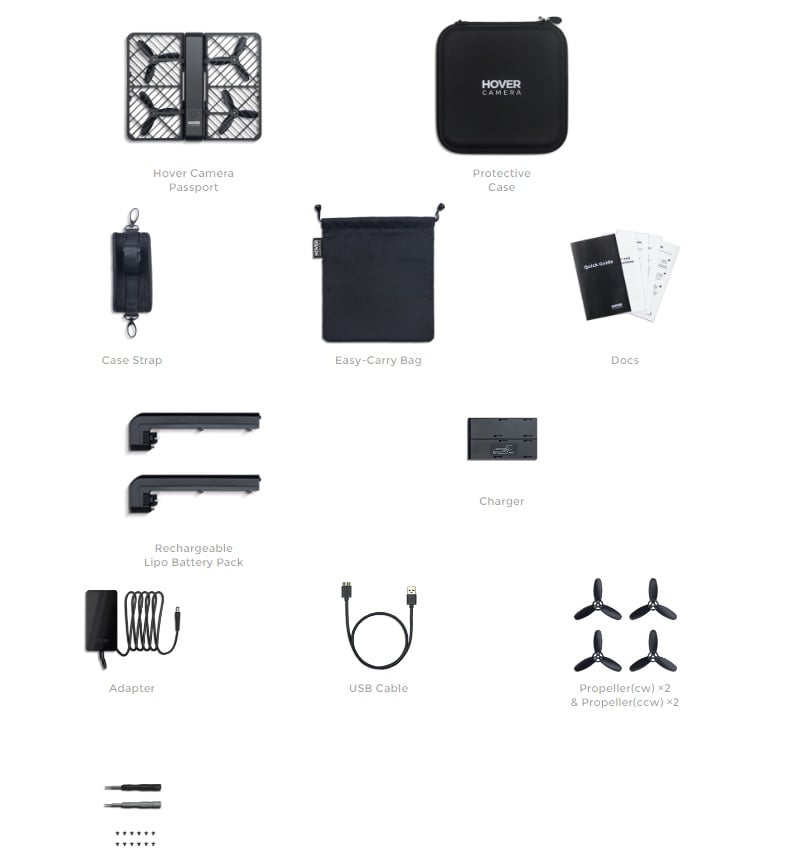 Hover Camera Passport Price
The Hover Camera Passport is currently priced at $599 which is pricey but the good thing is that it's available right now and you can purchase one on their official website.