There are two small speakers at the bottom of the tablet. At first, I thought that it really only had one speaker and that the second speaker was just to make the tablet look prettier, but when I turned it on, both speakers let out a loud sound.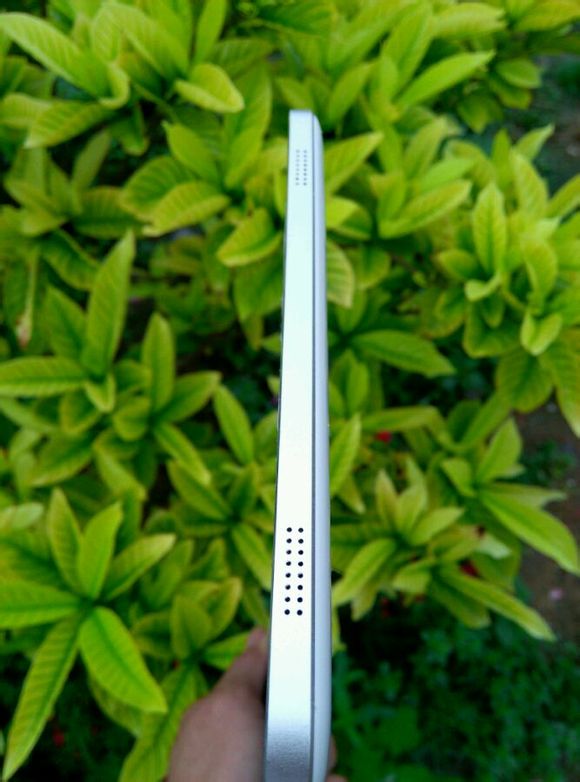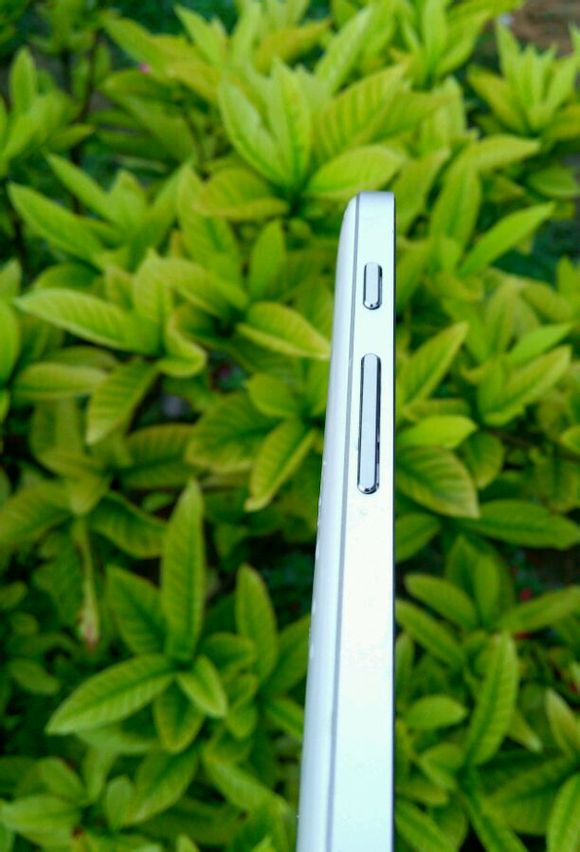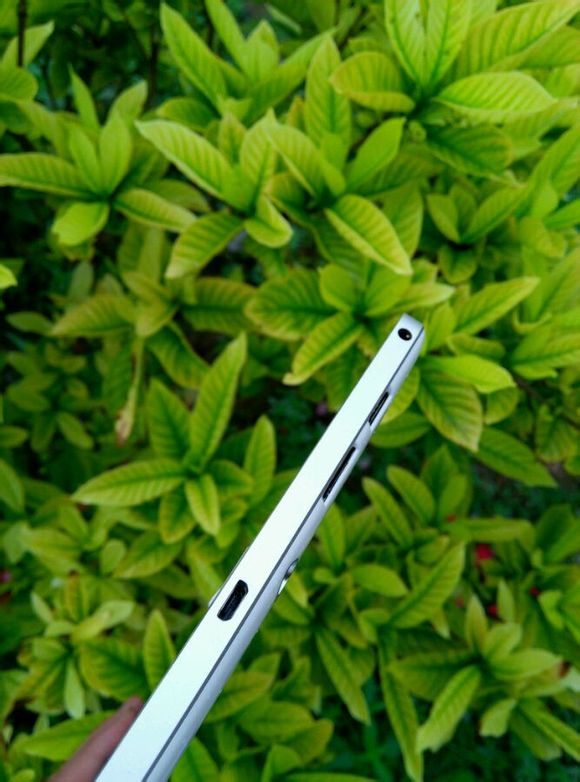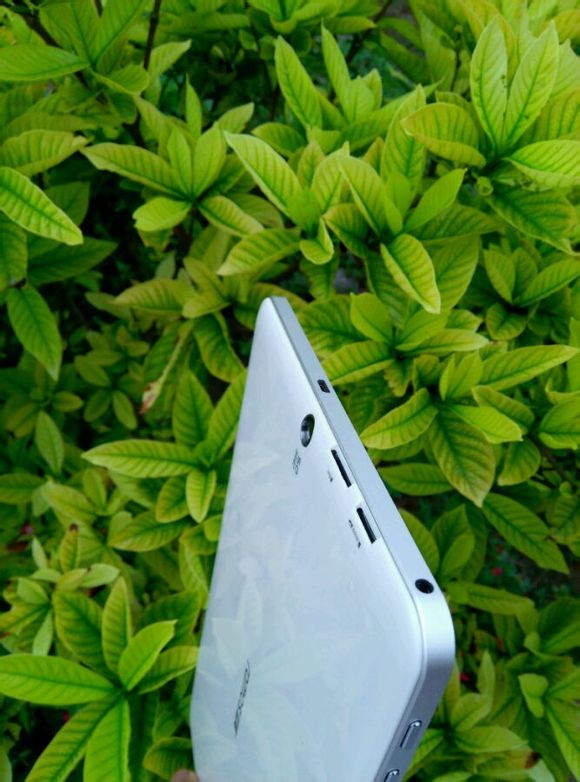 This tablet supports China Unicom 3G and China Mobile 2G.
Here's its benchmark score. Can anyone guess what processor its using?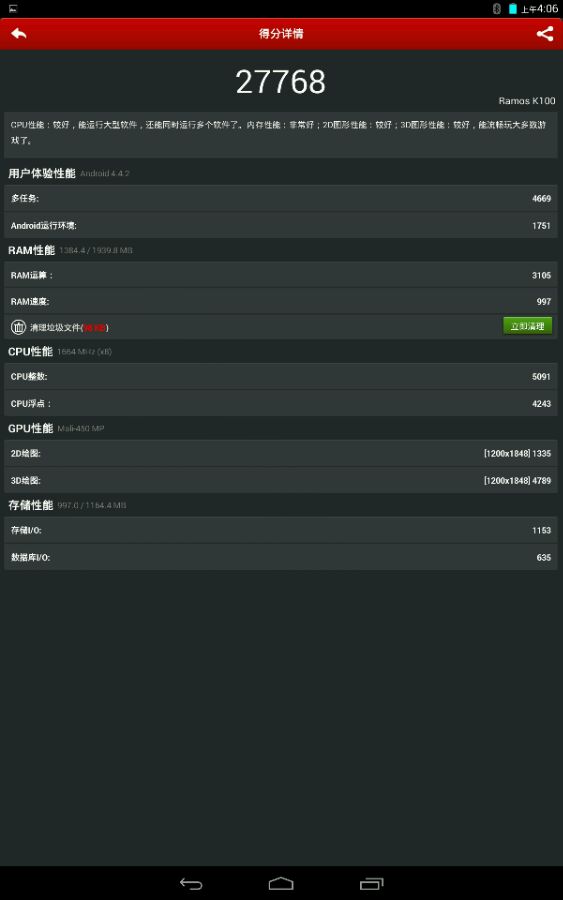 As the table below shows, its processor is the MT6592.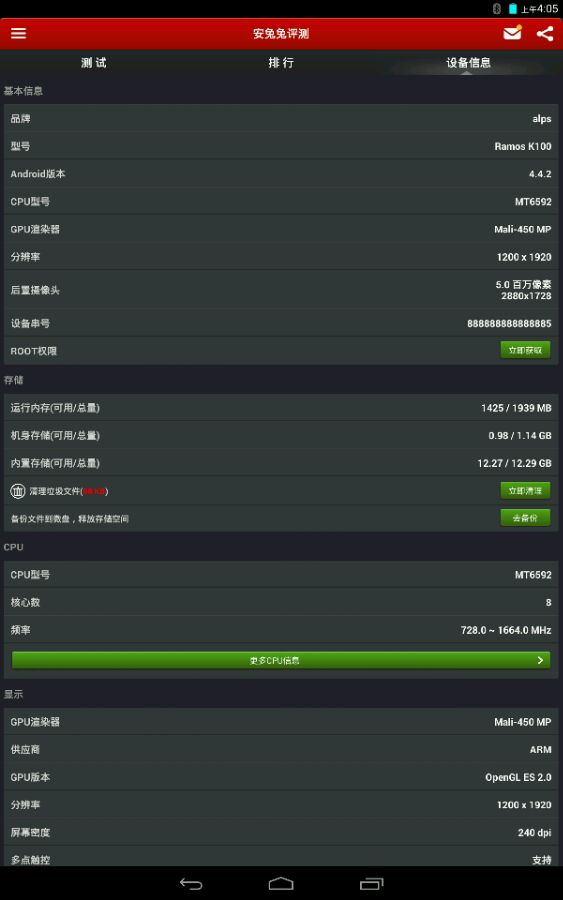 The tablet's compass is good while it's gyroscope sucks! Actually, since there are not a lot of games that use gyroscopes, I could really care less.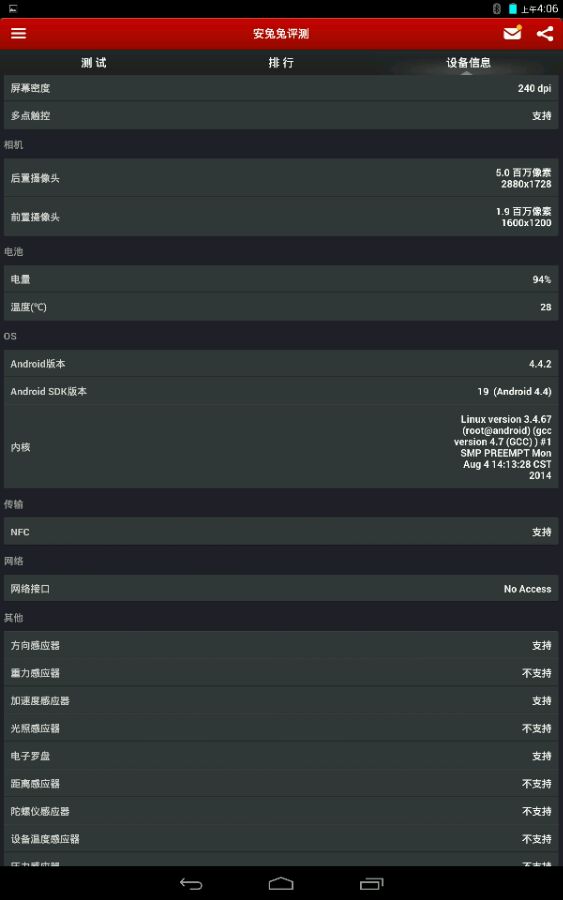 Let's talk about the K100's screen. This tablet sports a 10.1-inch screen with 1200p resolution and dpi240 which is just so-so.